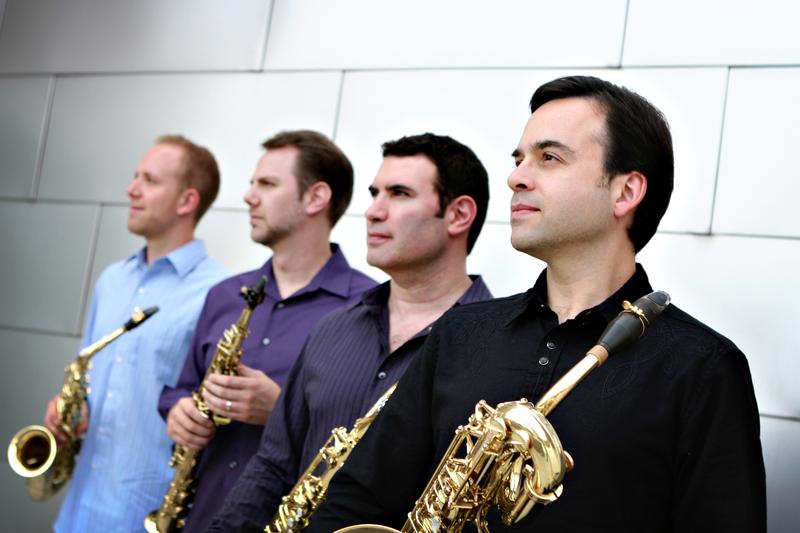 ARTIST: PRISM Quartet
DOWNLOAD:
GIG: Thursday night at Symphony Space
The adventurous Philly sax ensemble PRISM Quartet turns 30 this year, and to mark the occasion they've been staging a series of celebratory concerts across the country. The final show is at Symphony Space tonight with performances by Greg Osby and Dave Liebman. Here's "Serial Mood: Reflection," by PRISM's founder Matthew Levy, from the group's new record People's Emergency Center.
BONUS: Here's PRISM Quartet featuring Greg Osby and Dave Liebman in a rehearsal setting: