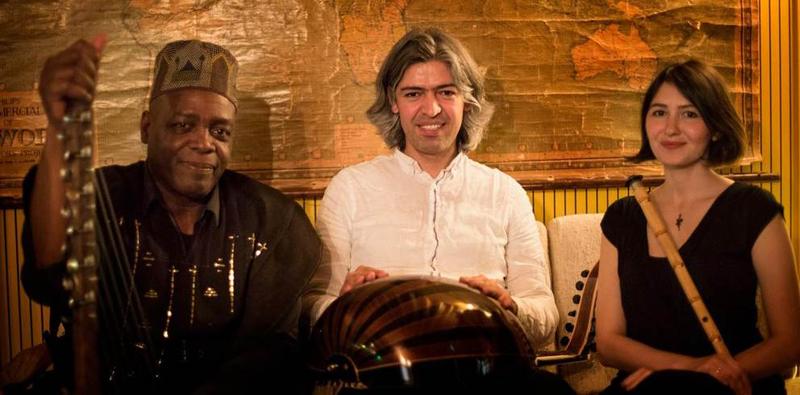 ARTIST: Mehmet Polat Trio
GIG: Thursday at Lincoln Center Atrium
Turkish musician Mehmet Polat is a modern master of the oud—an ancient stringed instrument used in African and Middle Eastern music. Polat spent his early career studying a wide array of styles, from Indian to Flamenco. Now, he leads a trio that indulges his strongest multicultural impulses: in addition to his oud, there's the Senegalese harp known as a 'kora,' and the Middle Eastern flute called a 'ney.' The Mehmet Polat Trio performs a free show tonight in the Lincoln Center Atrium.