Music Hub
Gig Alert: Idomeneo at the Metropolitan Opera, 3/21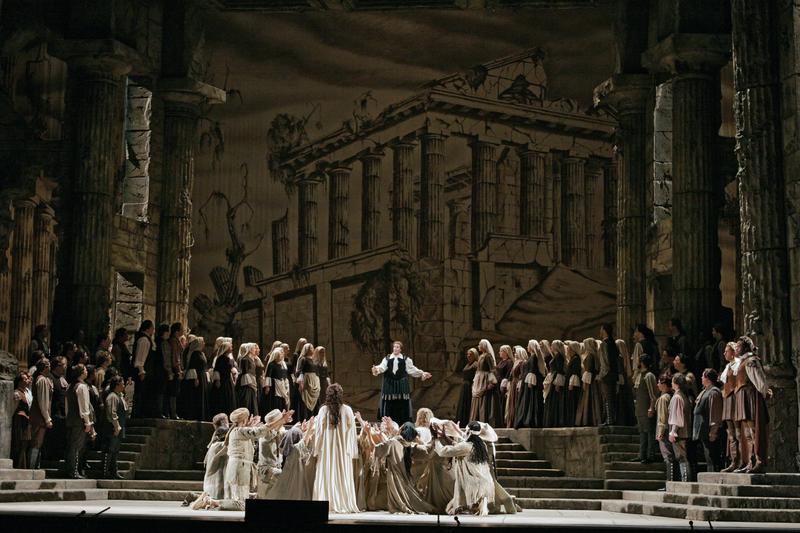 Gig Alert: Idomeneo at the Metropolitan Opera, 3/21 & 3/25
Tickets: $25-$445. Performance at 7:30PM.
Idomeneo is generally considered to be Mozart's first truly great opera. He was 24 when he wrote this tale based on an Ancient Greek story. It tells of former enemies trying to pick up their lives after the Trojan War, a desperate crisis of faith and family facing the King of Crete, named "Idomeneo," and a love affair between a Trojan princess and Idomeneo's son that causes trouble but which happily avoids a Romeo & Juliet type ending. There's a performance of Mozart's opera "Idomeneo" tomorrow night at the Metropolitan Opera, with James Levine conducting, and the production runs through march 25.