Music Hub
Gig Alert: Gideon Alorwoyie & Mantra Percussion Ensemble, TMRW, 12/10, at National Sawdust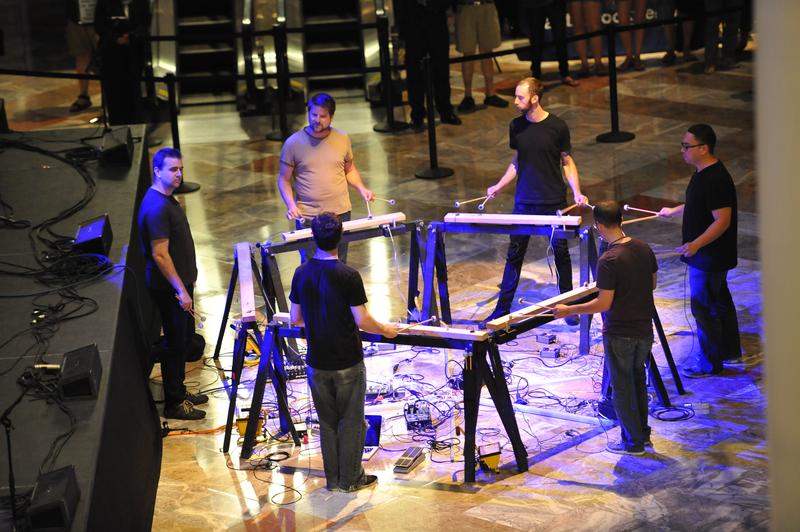 Gig Alert: Gideon Alorwoyie & Mantra Percussion Ensemble at National Sawdust, Saturday, 12/10
Tickets: $45-$55, 7PM. 
Composer Steve Reich turned 80 this fall, and the music world is celebrating with a season-long array of performances, panels and the like. But in 1972, the music world didn't know what to make of Steve Reich or his piece "Drumming." That work, now considered a classic, was inspired by Reich's time studying in Ghana. And it in turn has inspired one of the most unusual concerts in this Steve Reich birthday season - Ghanaian master Gideon Alorwoyie will join Mantra Percussion in a special performance of Steve Reich's "Drumming" at National Sawdust in Brooklyn, on Saturday, Dec. 10th.