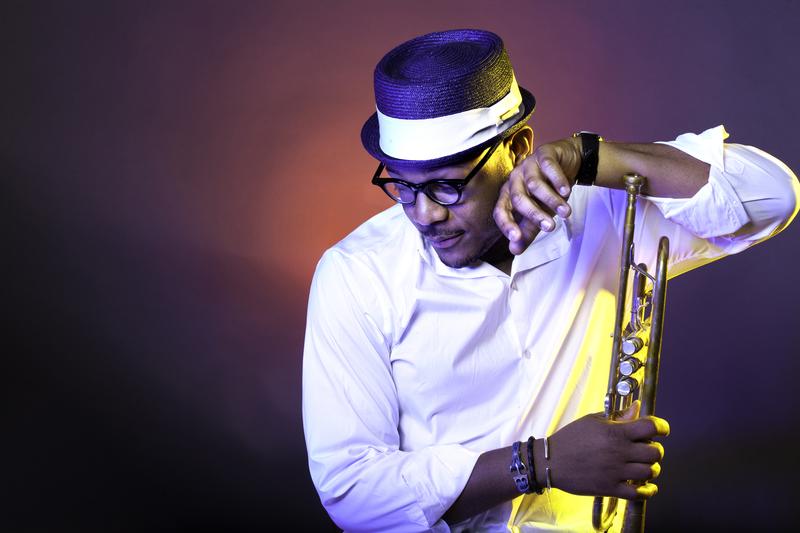 ARTIST: Etienne Charles
GIG: Tonight through the weekend
Trumpeter Etienne Charles writes about big ideas—and uses a big band to communicate them. His new "San Jose Suite" is an ambitious 10-part work inspired by San Jose, California; San Jose, Costa Rica; and Etienne's hometown of St. Joseph on the island of Trinidad—which was also called San Jose, during the years of Spanish colonization. As with Etienne's other works, the suite combines Afro-Caribbean musical traditions with American jazz to address themes like conquest, resistance, and community. Tonight through Sunday, Etienne Charles brings three different projects to the stage at The Jazz Standard. Can't make the gig? Listen to our fascinating interview and session with the eclectic bandleader.