Music Hub
Gig Alert: Eco-Music Big Band at Joe's Pub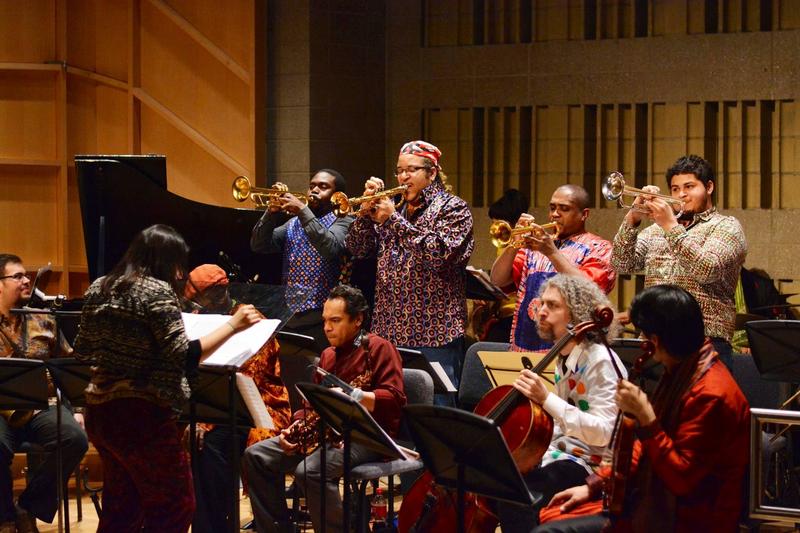 Gig Alert: Eco-Music Big Band at Joe's Pub - Jazz Stravinsky featuring John Palladino
Tickets: $16, Doors at 6PM, Show at 7PM.
The Eco-Music Big Band is full of horns, just like a traditional big band, but this hard-charging outfit, led by Marie Incontrera, has more on its mind that swing music. The Eco-Music Big Band plays music that usually has political overtones – their first record is called Colors of Resistance, and includes this piece called "Rag House." But tonight at Joe's Pub, they're teaming up with actor John Palladino to do an updated, jazzy take on one of Stravinsky's more politically-minded still-relevant works, "The Soldier's Tale."