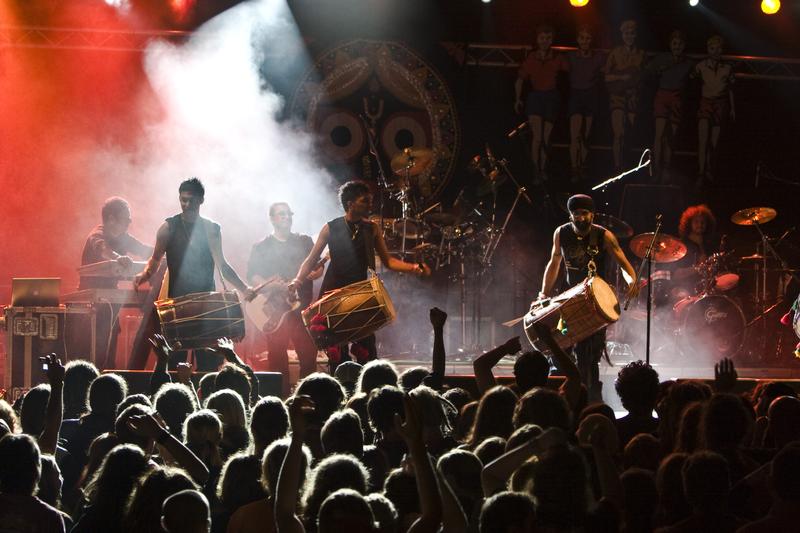 ARTIST: The Dhol Foundation
GIG: Thursday at Drom
The "dhol" is the booming, cylindrical drum that serves as the rhythmic backbone to Punjabi Indian music. Since 1989, the ensemble known as The Dhol Foundation has mixed those South Asian sounds with those of Brazil, Ireland, Morocco, and West Africa. The ten-piece group performed at the closing ceremonies of the 2012 Olympic Games in London, and has performed with the likes of Peter Gabriel. No stranger to huge stages, the group is playing tonight at the relatively intimate setting of Drom in the East Village. Our guess is that things will get LOUD.