Music Hub
Gig Alert: Ballaké Sissoko & Vincent Ségal at French Institute Alliance Francaise, 3/2 at 8PM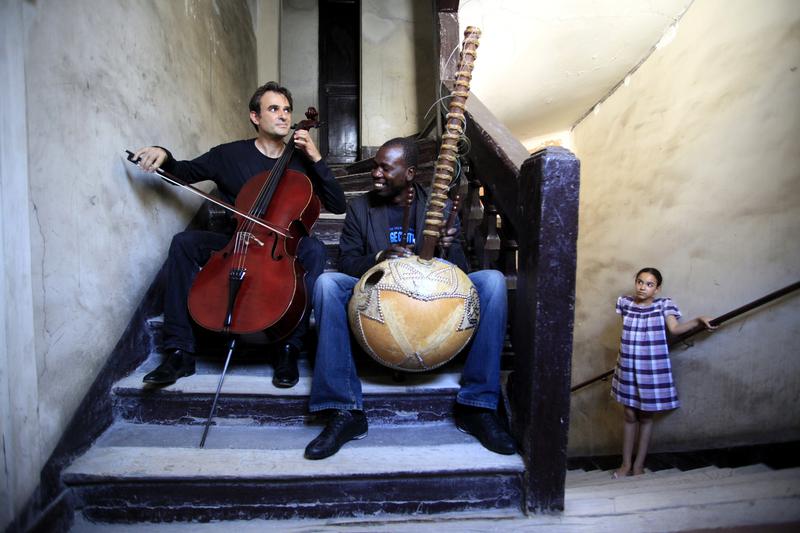 Gig Alert: Ballaké Sissoko & Vincent Ségal at French Institute/Alliance Francaise
Tickets: $30-35, Show at 8PM.
"Chamber music" is a term used in classical music to describe an intimate form of music making, like a piano trio or a string quartet. Chamber Music is also the name of a surprise hit record by the French cellist Vincent Ségal and the Malian kora player Ballaké Sissoko. The kora is the traditional harp of West African music, but the set of duets that Ségal and Sissoko have created is as elegant and as beautiful as any other kind of chamber music. Tomorrow night, Vincent Ségal and Ballaké Sissoko, on cello and kora, respectively, perform collaborative works at the French Institute/Alliance Francaise.