Music Hub
Gig Alert! Intricate Folk, Classical Strings, Biting Punk, A Jazz Legend Duo, And Psychedelic Grunge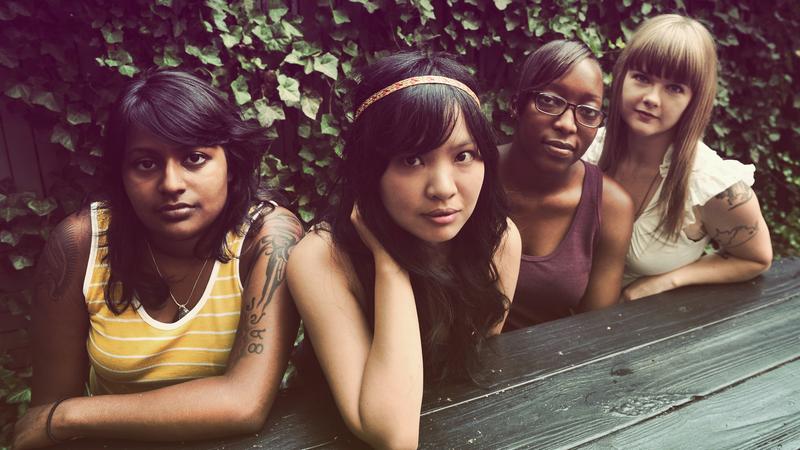 MONDAY, Jan. 20, 2014
ARTIST: Cassandra Jenkins
VENUE: Glasslands ($10)
What You Need To Know: Singer-songwriter Cassandra Jenkins tapped into an oft-ignored topic — taxidermy — for her song "Rabbit." It was commissioned by Esopus and featured in an issue of the magazine which asked musicians to write a song inspired by one of their personal belongings. Listen to the track and see if you can spot which lyrics are derived from the Wallace Stevens poem, "A Rabbit as King of the Ghosts."
TUESDAY, Jan. 21, 2014
ARTIST: The Orion String Quartet
VENUE: Alice Tully Hall at Lincoln Center ($30-$62)
What You Need To Know: Since 1987, The Orion String Quartet has been recording albums, playing festivals and concerts, and even reviewing restaurants for their website while they're out on tour. On Tuesday night, listeners can sample some Haydn and Mozart that the group will be playing at Alice Tully Hall. Get a preview by downloading their recording of Haydn's String Quartet, Op. 20 No. 4.
WEDNESDAY, Jan. 22
ARTIST: Speedy Ortiz
VENUE: Irving Plaza ($32)
What You Need To Know: There's plenty to unpack in the wry, confessional lyrics of Speedy Ortiz. The Massachusetts group is the solo-moniker-turned rock band of singer and guitarist Sadie Dupuis. Download the song "Everything's Bigger" below, off of their acclaimed recent album Major Arcana.
THURSDAY, Jan. 23
ARTIST: Uri Caine and John Zorn Duo
VENUE: The Stone ($20)
What You Need To Know: From Michael Brecker to Questlove to Kevin Eubanks, Philadelphia is a hotbed of jazz talent. Also from Philadelphia: Uri Caine, the jazz pianist and composer who's in residence all week at The Stone. On Thursday, Caine takes the stage with composer and sax player John Zorn. Download Caine's "Tarshish" and watch a live set from Zorn, below.  
SATURDAY, Jan. 25
ARTIST: Heliotropes
VENUE: Radio Bushwick ($7)
What You Need To Know: The Brooklyn band Heliotropes has come a long way since the Craigslist ad that brought them together back in 2009. Since then, the psychedelic grunge rockers released a debut album called A Constant Sea – and were one of the most buzzed about bands at both the South By Southwest and CMJ music festivals last year. Download "Quatto" from A Constant Sea to find out why.

View Gig Alerts: Jan 20-25 2014 in a larger map