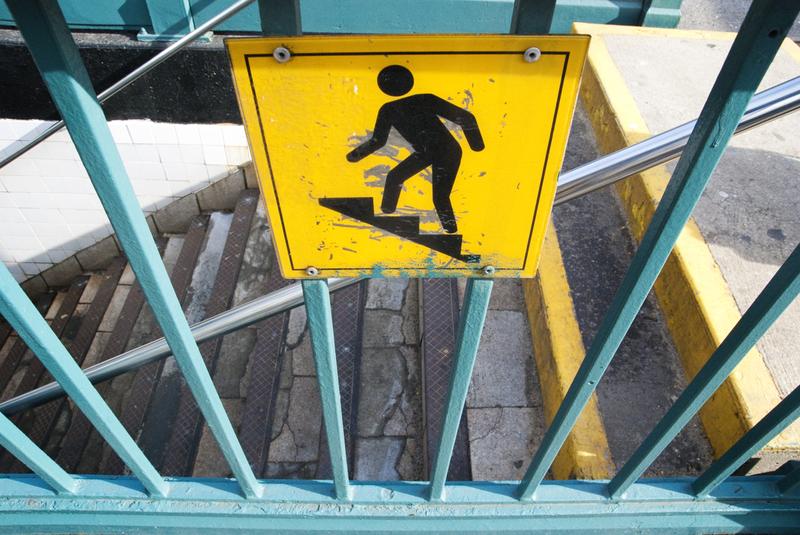 Several of the city's most prominent transportation thinkers mulled over some of the city's most challenging transportation issues in a free-ranging conversation that covered a lot of ground: millennials moving away from car ownership, 'fair' pricing as the new congestion pricing, and who to blame if your MTA train is late. 
WNYC's Jim O'Grady moderated the panel, "Getting Around: NYC Transportation Today and Tomorrow," at Roosevelt House on Tuesday.
Panelist Nicole Gelinas of the Manhattan Institute talked about how the MTA's future fiscal depends, to a large extent, on whether it can slow the growth of its pension and other benefit obligations to members of the Transport Workers Union. (Talks between the two sides are ongoing.)
@nicolegelinas: Outstanding debt is the biggest challenge facing the #MTA

— Roosevelt House PPI (@Roosevelt_House) February 4, 2014
Paul Steely White of Transportation Alternatives asked for a show of hands from fans of Janette Sadik-Khan, the recently departed transportation commissioner who, Steely White argued, made all New Yorkers safer by re-engineering the streets with bike lanes, pedestrian plazas and other initiatives.
@psteely: why are we only talking about the subway? Buses, biking, and walking are often more efficient. #ChangingNY

— Roosevelt House PPI (@Roosevelt_House) February 4, 2014
Jeff Zupan addressed the elephant in the room by calling the Port Authority of New York and New Jersey "dysfunctional," though he praised the agency's newly-announced plan to extend the PATH train to Newark-Liberty Airport. Also: ARC Tunnel.
The rail service between NYC and NJ that Gov. Christie killed would have operated for 150 years, benefiting millions, says Zupan.

— Roosevelt House PPI (@Roosevelt_House) February 4, 2014
The three panelists also explained what a New York City mayor can and can't do to improve local transportation. (Hint: the mayor does not run the subway, as many people believe. That would be the MTA—an entity of the state. But the mayor can, for example, push for a faster roll-out of additional Select Bus Service.) And those were only some of the topics discussed.
The panel was held at Roosevelt House in Manhattan, a public policy institute at Hunter College. Note: Jim takes his first sip of wine at the 9:10 mark; he launches the audience Q & A once the glass is 2/3 drained. That's how TN does time management.