It's Gross Out There; Here's How to Get Around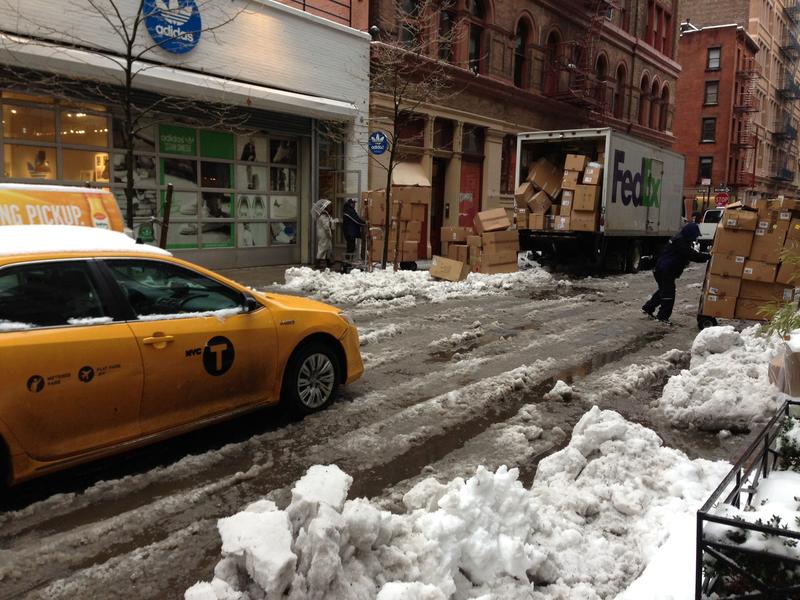 Put on your heavy boots; it's ugly outside following the snow, sleet and freezing rain. We've got all you need to know about transit, sanitation and more.
Subways are experiencing several delays and service changes. More information on subway, bus and rail delays and service changes can be found here.
NJ TRANSIT will offer system-wide cross-honoring due to the weather. More information on NJ Transit delays and service changes can be found here.

See our Transit Tracker below for regular updates on today's commute.

The New York City Office of Emergency Management (OEM) issued a Hazardous Travel Advisory for Wednesday. "If you do not need to use your car, don't use your car," said Mayor Bill de Blasio. "If you can use mass transit, please use mass transit."
Governors Cuomo and Christie declared states of emergency for New York and New Jersey.
The City Sanitation Department says it will work all night plowing and salting streets. Limited trash and recycling pickup will resume Thursday. Alternate Side Parking rules are suspended Thursday.
More information on today's weather and commute as it becomes available.