SchoolBook
How to Get South Bronx Teens to Open Up? Take Them to the Woods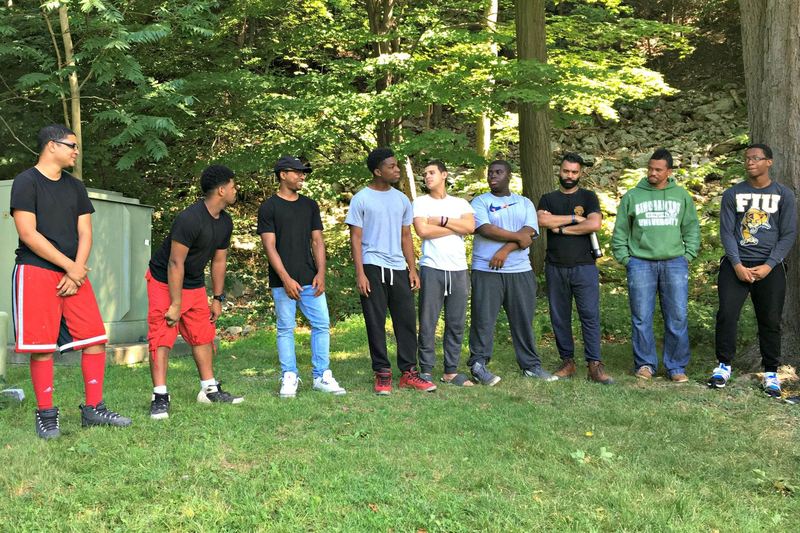 New York City students head back to school tomorrow a little more refreshed, a little more mature and ready to learn. At least, that's what educators are hoping for, and the Urban Assembly School for Applied Math and Science used some of the summer break to try to achieve that.
Each August, the South Bronx school brings a select group of students to Black Rock Forest in Orange County for a week of team-building exercises, workshops and talking. Lots of talking. The idea was to get students out of their neighborhoods and to a place where they could relax and open up about their stresses and emotions — the underlying reasons why they may not be on a path to graduate high school on time.
"One thing we do is we very carefully select who's here," said David Krulwich, the school's principal. "The group of kids clearly have stuff to talk to talk about."
Such as why students may have missed 50, 60 or even 70 days of school last year; why they stopped doing their work; or why they weren't sleeping.
Even students expressed surprise at their own willingness to relax and open up. 
"Being in this environment, it's all peaceful," said Sar Mnahsheh, a rising senior. "You don't have to really worry about watching your back or anything, so it's kind of easier for us to just chill."
But does the spirit of the trip carry over to the school year? Krulwich said it does. 
"I know everyone wants everything to be data driven but some of it is anecdotal: kids are way more positive," he said.
Click on the player to hear the full radio story.