Money Talking
Get Credit for Your Ideas (Instead of Fuming at Your Desk)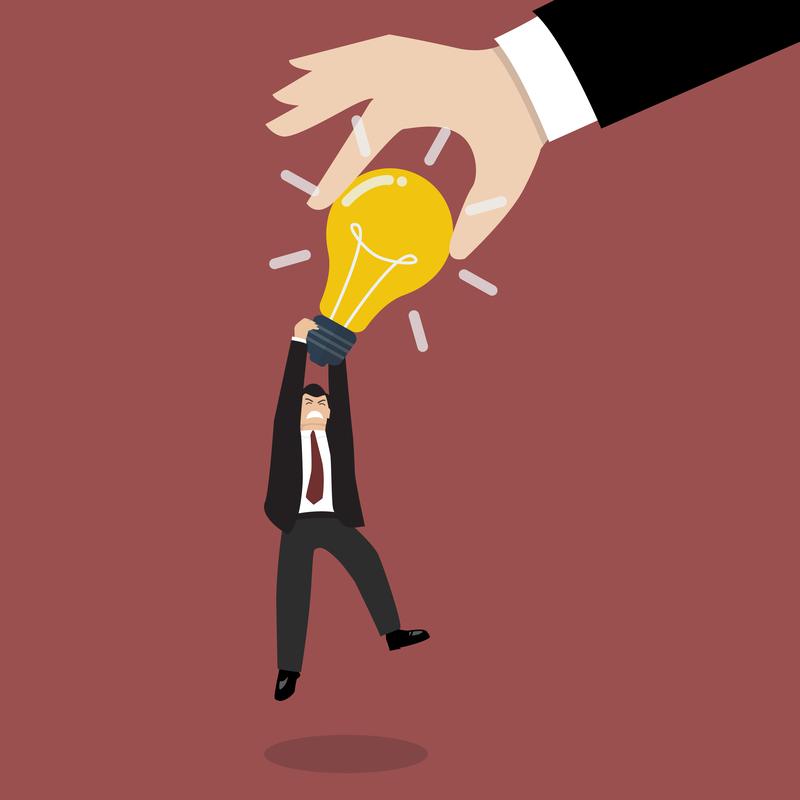 Few things in the workplace can be more frustrating than when someone takes credit for your work.
"It is frustrating and it is real, and it happens a lot," confirms Karen Dillon, contributing editor at the Harvard Business Review, and author of the HBR Guide to Office Politics. "If it happens constantly, you can do things about that. You can make your contributions a little more obvious and official…without looking like a jerk."
But first, Dillon says that it's important to understand that, if you feel like you're always doing more work than everyone else, you're not the only one.
"Our own brains function so that we all overestimate the amount of work we've done on something collaborative," she explains to WNYC's Charlie Herman.
[Click on "Listen" to hear Dillon's full conversation and tips for taking back credit.]
To combat the urge to lash out, she has some advice: "Take a step back to realize this may be completely unintentional. He or she may just be doing what her brain is saying to do — to take credit for the things she believes she did really well."
But what if someone is taking credit for your work on purpose? Dillon has a few suggestions about what to do.
1.   Confront them. Dillon says that people who constantly take credit for things they didn't do, are exhibiting a form of bullying. "If you call them on specific behavior, people who are bullies are really usually cowards in private. They don't want to get caught."
2.   Draft an angry email. Just don't send it. "It kind of gets it out of my system," Dillon says. "I can save it in my drafts, but if I don't put any name in it, there's no chance I will accidentally fire it off."
3.   Keep status reports. Dillon says clarifying roles on a project can go a long way. "Preemptively, actually be organized about assigning on paper who is doing what."
4.   Course correct. If someone is taking credit for your idea, Dillon advises that you step in, and ask to present on the topic. Just be sure that it's for the good of the company and the project.
5.   Model good behavior. When you're the one doling out praise, "think carefully about the people who really do deserve to be credited," Dillon says. "[If] you do that routinely in the high-visibility moments, I think that's a good thing."
Music Playlist
Good Times

Artist: Podington Bear

Album: Upbeat

Now Son

Artist: Podington Bear

Album: Upbeat