The Art and Films of Germany's Enfant Terrible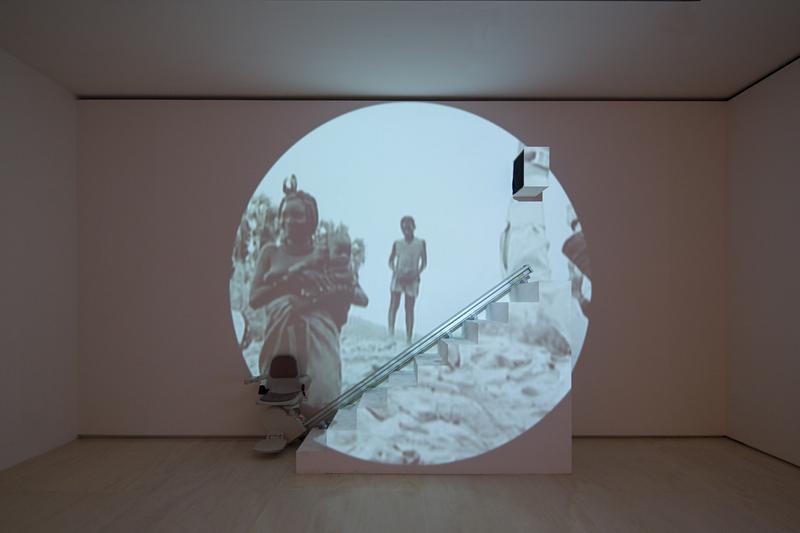 The life's work of an artist who once invited all of Germany's unemployed people to swim in a lake in Austria, where the chancellor was vacationing, is now on display at MoMA PS1.
The late Christoph Schlingensief dabbled in almost everything, from film and television shows to opera and performance art.
Klaus Biesenbach, curator of the exhibition, said Schlingensief's energy was boundless.
"He super-imposed images onto images, and he did a performance during a performance, and he was playing a role while he was directing," Biesenbach said. "So it always had different layers, it was like a multi-layered collage."
Biesenbach also said the artist had a remarkable personality.
"It was his presence and his intellect and his ideas and his restless mind that was literally overwhelming," he said. "I think that it resulted in an artistic overload of ideas and creativity."
Schlingensief died in 2010 of lung cancer, at the age of 49.
The exhibition at PS1 includes installations, films, photographs and television shows. They'll remain on display through August.
Christoph Schlingensief, The Animatograph, 2005, at MoMA PS1, 2014. (Photo by Matthew Septimus.)