The Takeaway
German Chancellor Angela Merkel Meets with President Trump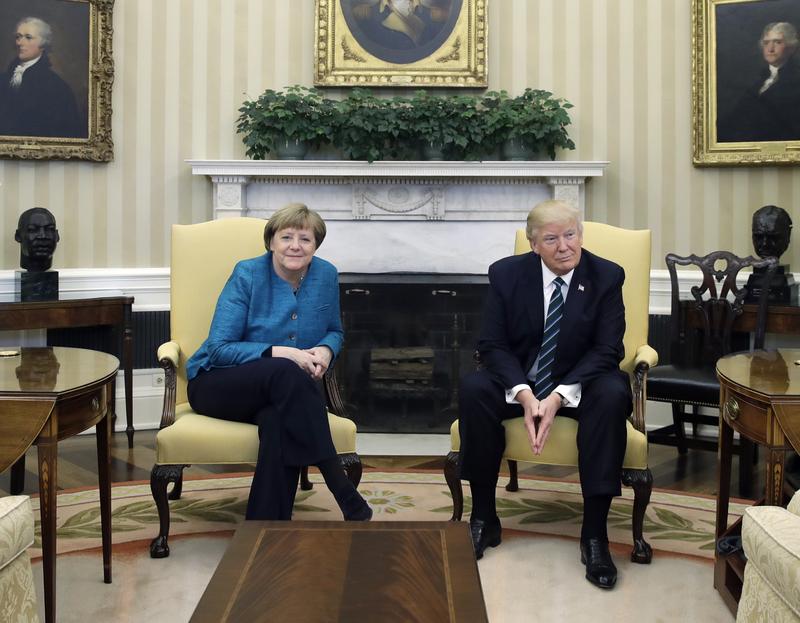 Click on the 'Listen' button above to hear this interview.
On the campaign trail, President Donald Trump went from praising German Chancellor Angela Merkel to deriding her. 
"I think Merkel in Germany, she's done an amazing job," he told the editorial board of the Chicago Tribune in June of 2015.  One year later, he was singing a different tune.  
"I used to be a fan of Merkel," the president told supporters on the campaign trail. "I think what she did to Germany is a disgrace...a total disgrace."
Today she is visiting the White House — it's the first time Chancellor Merkel and President Trump will meet face-to-face since the election. Observers are watching to see how they size each other up and if they can put past tensions behind them, particularly as questions about NATO and trade continue to swirl, and as Merkel seeks a fourth term in office. 
Known for persuasively negotiating with tough world leaders such as Vladimir Putin and Silvio Berlusconi, Merkel been described as the last defender of Western liberalism.
Constanze Stelzenmüller, Robert Bosch senior fellow with the Center on the United States and Europe at the Brookings Institution, explains what you should expect from the meeting.