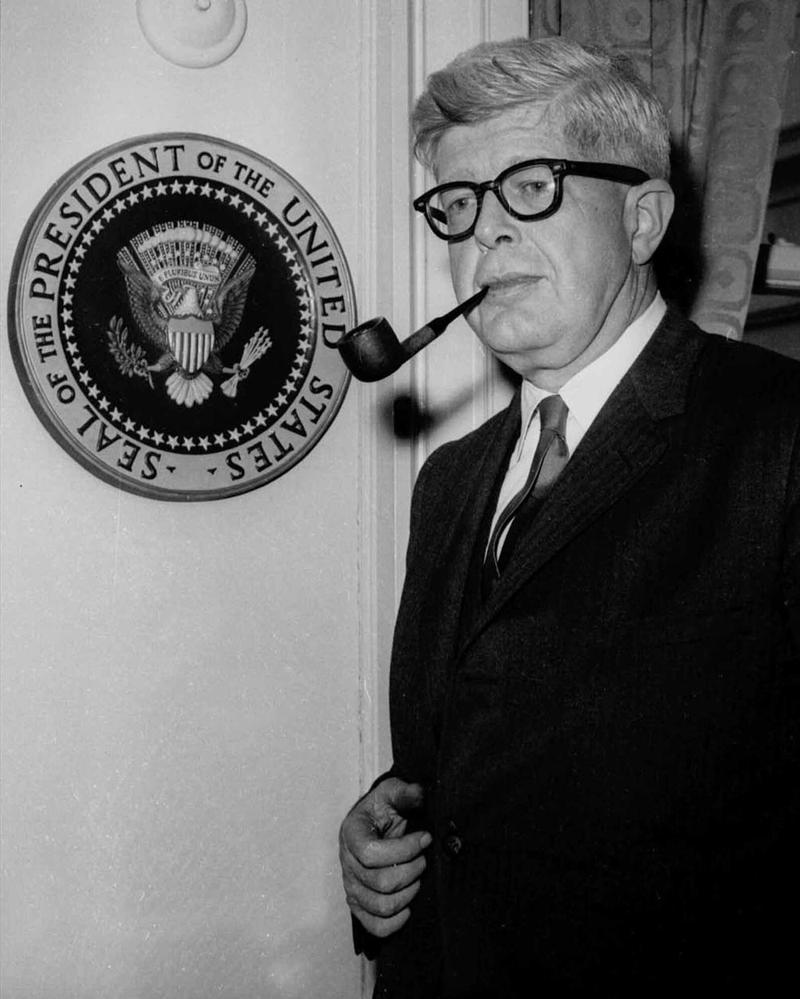 This episode is from the WNYC archives. It may contain language which is no longer politically or socially appropriate.
Frank O'Connor jokes about being the subject of a plot because he was not expecting to speak. Pays tribute to George Reedy, the guest of honor for the day.

George Reedy then speaks about White House and government - press relations. He reflects on the Roosevelt White House, when the press was at times deliberately mislead. No other man is so documented as the president - he would be covered 24 hours a day if possible. This is no just an American fascination - the same is true throughout the world, and the US press is less intrusive than some other nation's.

He notes that in England the press is not interested in the private life of the Prime Minister, and the Royal Family lives their life both publicly and privately. The US President is unique because his life is both public and he is the embodiment of the state and the political head.

Questions and answers follow.
Audio courtesy of the NYC Municipal Archives WNYC Collection
WNYC archives id: 72248
Municipal archives id: T3163