The Takeaway
After Recalling 6.1M Vehicles, GM Faces Another Test for Survival: Congress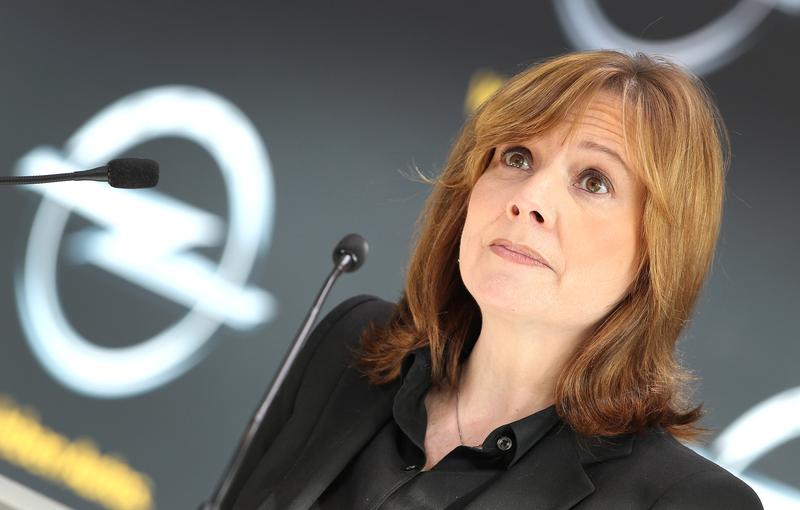 Today, General Motors CEO Mary Barra testifies before Congress, as her company recalls yet another 1.5 million vehicles because of problems with electronic power-steering, which can suddenly stop working, making the vehicles harder to steer.
There are several GM models involved in the new recall, all spanning from the years 2004 to 2010. This latest round brings the total number of GM vehicles recalled up to 6.1 million since February. The total recall-related costs for the first quarter could total up to $750 million.
Now Barra will have to answer questions about what GM knew about the ignition switch problems in its cars, and when the company knew it.
David Cole, chairman emeritus of the Center for Automotive Research, examines the latest recall and looks at the future of General Motors. 
"People should understand that when you do a recall, there may be only a very teeny fraction of the vehicles that have a problem," says Cole. "In fact, what triggered this with the ignition system is something that we've seen over the years and that is you can have very serious problems, but to get to the data that tells the story is extremely difficult."
Cole says that GM is working with the National Highway Traffic Safety Administration to address these problems, but adds that finding defects in giant swaths of car data can be extremely challenging, which he says is likely the reason this information has been delayed for years. The ultimate objective for the company and for the NHTSA is make sure that even very infrequent but potentially serious defects are caught quickly, which can sometimes be easier said than done.
"It is extremely rare, but it is a potential problem," says Cole. "Getting that story to a point where you get action is not as easy as you might think in a very complex organization. It's the same kind of thing we see with healthcare and the Affordable Care Act—it seems easy on the forefront of doing this, but the execution when you're dealing with complex systems and complex organizations is very, very difficult."
Though defect data can be difficult to collect when dealing with millions of vehicles, Cole says that when a problem is identified, an honest and immediate response is vital.
"One thing everybody should be aware of—and this is true of GM and every auto maker in the world—is that the worst thing you can do is try to cover up something," he says. "There's never an attempt to do this. The system somehow didn't work to get all of the data where it could tell the story to proceed to fix these vehicles."
It's not just GM that missed these potentially dangerous defects: Regulators at the NHTSA also may have missed stepped. 
"I think there were errors everywhere," says Cole. "Historically, the auto industry and the National Highway Traffic Safety Administration have worked very, very closely together on this, but when you put large organizations together sometimes things can slip between the cracks. We've got to get to the bottom of this, make sure that the system is far more robust than it is and move on from there."
While some may speculate that slow movement or missteps on the part of the NHTSA might be an attempt to protect GM, which was bailed out by the government in 2009 during the early days of the financial collapse, Cole believes that is incorrect.
"I think you will find that that is not the case—whether you're in government or in the auto business, if you know something and try to hide it, that is a cardinal sin," he says. "In fact, anytime somebody down in an organization attempts to hide something that is important, that is grounds for immediate firing when it's found out—there's just no question. The cover up is the worst thing you can do."
When it comes to Barra, GM's new CEO and first female to lead the organization, Cole says he believes she will have no problem testifying before Congress.
"She's a really talented woman," he says. "But this is her first time on a really public stage. It is a very interesting and challenging spot for her, but I think what people will find out is that she is extremely concerned about this, she's very competent, and I think she'll prove to be an exceptional leader over the years at General Motors."