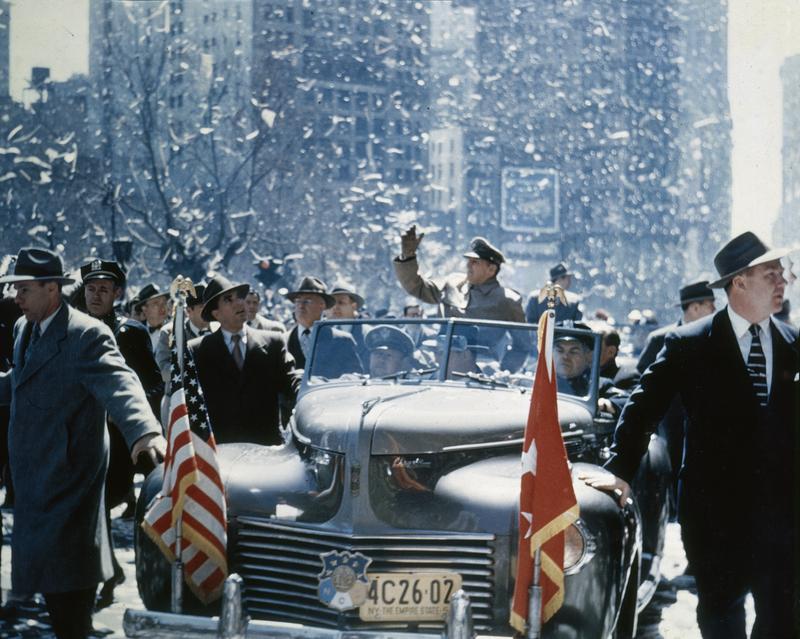 This episode is from the WNYC archives. It may contain language which is no longer politically or socially appropriate.
Reception for General of the Army Douglas MacArthur at City Hall.

Tommy Cowan provides detailed description of City Hall's preparation for General MacArthur, as well as a descriptions of Mrs. MacArthur and their son, Arthur.

Mayor Impelliterri presents General MacArthur with a gold "memento" as a token of affection from the City of New York.

Speeches by Grover A. Whalen, Mayor Impelliterri and General MacArthur.
Audio courtesy of the NYC Municipal Archives WNYC Collection
WNYC archives id: 69127
Municipal archives id: LT548