Studio 360
Learning Chinese History Through Comics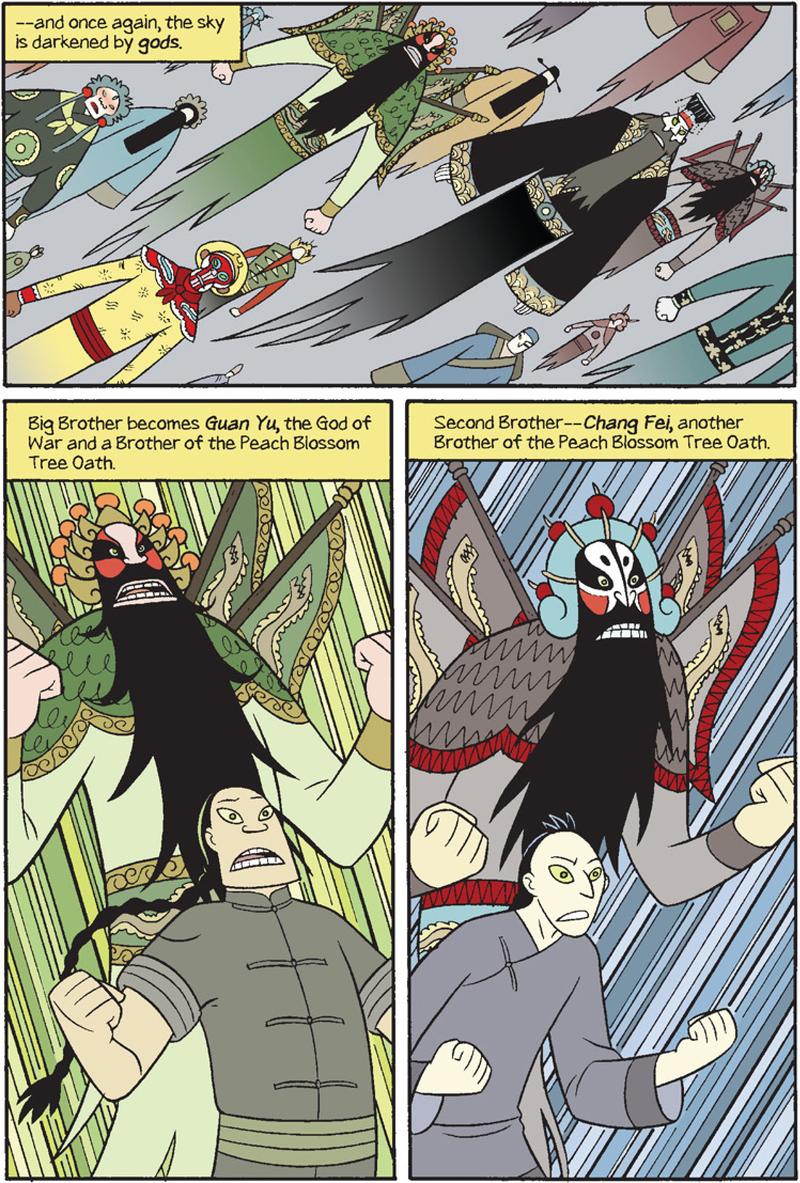 A new book by the graphic novelist Gene Luen Yang tells the story of China's Boxer Rebellion in vivid, explosive color. In the year 1900, peasants violently rejected Western businesspeople and Christian missionaries in their country. The Boxers, as they were called, "believed that they could call the Chinese gods down from the skies and these Chinese gods would give them superpowers," Yang explains. The Boxers killed an enormous number of Chinese Christian converts before the rebellion was put down by international armed forces.
Boxers & Saints — a finalist for the 2013 National Book Awards — follows two fictional Chinese teenagers on opposing sides of the conflict. Four-Girl is a convert; Little Bao is a peasant. In imagining the conflict, Yang drew on images from pop culture of the time. "When I read about Chinese opera's place in these young men's lives, I saw a lot of connections between Chinese opera and American superhero comics," he tells Kurt Andersen. "Both tell stories about these heroes who dress in bright colors, who have superpowers, who fight these epic battles for the fate of the world. And in a lot of ways, the way American geeks latch on to superheroes is sort of the way these young men in China latched on to Chinese opera. They felt hopeless and angry — and they expressed their hopelessness and anger, they dealt with their hopelessness and anger by identifying strongly with these heroes that they watched on stage."
Yang was drawn to comic books from a young age: "Every superhero negotiates between multiple identities, right? Batman isn't just Batman; he's also Bruce Wayne. So in a lot of ways I think Asian Americans and immigrants' kids in general can find reflections of ourselves in these characters." American Born Chinese (which was also a finalist for the 2006 National Book Awards) is the semi-autobiographical story of a kid desperate to fit in. At one point, the story morphs into a sitcom with a laugh track and comic relief courtesy of the grossly stereotypical Chin-Kee (see the last image in the slideshow below). Yang says he reveled in making his readers squirm; what he's bothered by more is the culture industry's tendency to make Asians invisible. When M. Night Shyamalan cast white actors in his adaptation of Avatar: The Last Airbender, an animated series with Asian characters, "it felt like yet another instance of yellow-face," he says. A die-hard fan of the original, Yang posted a graphic rant on his blog. That got the attention of a comic-book publisher, who hired him to create a print comic based on the series. 
With all this on his hands, Yang says he won't quit his job as a high school administrator. "It's difficult for me to imagine leaving that community," he says. "I'm just as passionate about education as I am about comics." 
Bonus Track: Unmasking The Green Turtle
Yang's next project will bring back the first Asian American superhero.
Slideshow: Inside the book

Music Playlist
Red Lanterns

Artist: Zheng Yue Wen

Album: Natural World: Mankind Vol 2 - South America and the Far East

Label: West One Music / APM Music

Rebellion (Lies)

Artist: Arcade Fire

Album: Funeral

Label: Merge Records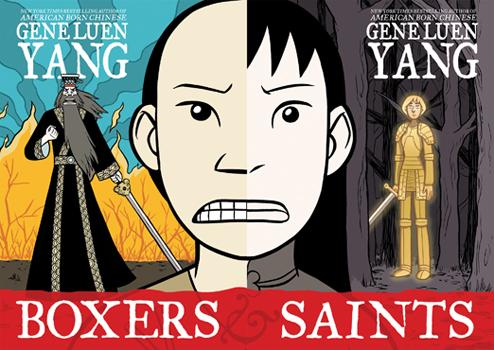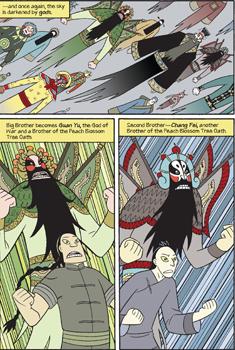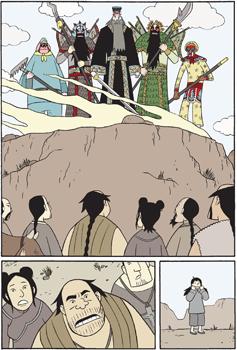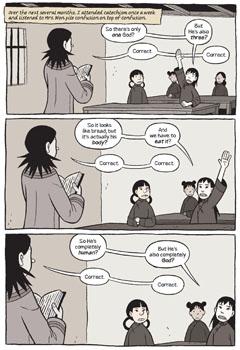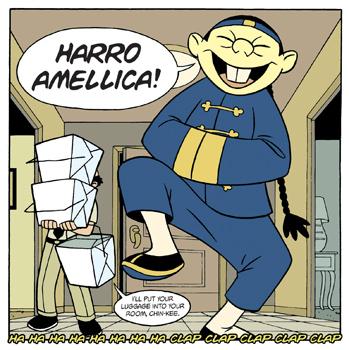 of