Soundcheck
Gem Club: Exquisite And Aching Pop Songs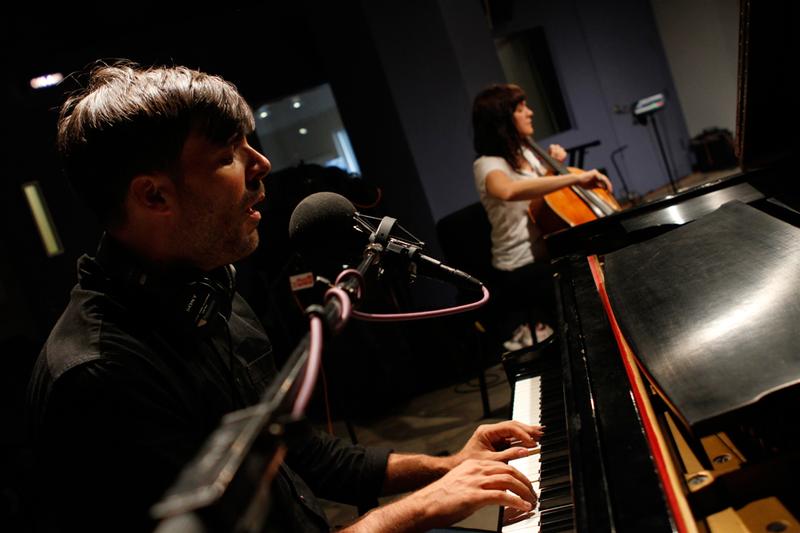 Listening to the music of Gem Club is like hearing time stand still: Spare and methodically muted, these songs not only ease you into this dreamlike world, but force you to stew in the emotional weight of each note. You can hear it in the piano chord's slow-drip pulse and sweeping cello lines -- which swirl all around Christopher Barnes' voice with such haunted beauty it aches in your heart. It's this interplay between the lovely and the melancholy that makes Gem Club so dynamic.
For its first two records -- the 2010 EP Acid And Everything and 2011's Breakers -- the Boston chamber pop trio recorded mostly in Barnes' bedroom. For many artists, that situation might be artistically confining. But Breakers' intimate yet exquisite sound transcended the small recording space. For the group's latest release, this year's superb In Roses, the band went to a new recording space, Tiny Telephone -- John Vanderslice's San Francisco studio. And while still sparse, it's clear with songs like "Hypericum" and "Polly" occupy a wider sonic space as well. The result is an expansive, electronic soundscape that retains and builds on Gem Club's trademark warmth and depth.
Set List:
"Twins"

"Hypericum"

"Marathon (In Roses)"