Gay Rights Activist and Stonewall Rebel Dies at 93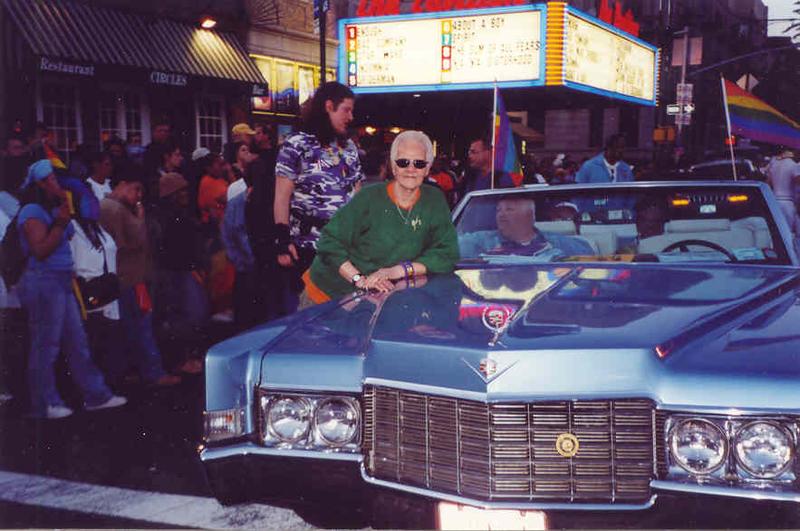 Gay rights activist Stormé DeLarverie is remembered by friends as an elegant and humble person who worked hard to help other gay people gain acceptance. De Larverie died Saturday at Interfaith Hospital Brooklyn at 93.
Williamson Henderson, the director the STONEWALL Veterans Association was at the Stonewall Inn with DeLaverie on June 28, 1969, the night that a routine police raid kicked off six days of riots and protests. It marked the beginning of the modern gay rights movement.
He said DeLarverie, who worked as a bouncer at several gay nightclubs, punched an undercover police officer after being called a gay slur. "This really escalated what was going on, what was brewing, was percolating. And that really was the first punch, if not the only punch," Henderson said.   
Longtime friend Lisa Cannistraci said it was in DeLarverie's nature to fight back. "I know she was involved physically in the altercation. Because that was her way. She fought fire with fire," Cannistraci said.
DeLarverie was biologically female, but dressed as a man. Cannistraci said DeLarverie was comfortable being referred to as either gender. Henderson, who befriended DeLarverie after the Stonewall Rebellion, said DeLarverie preferred being called by male pronouns.
DeLarverie was born in New Orleans to a white father and a black mother in 1920. Before moving to New York City, DeLarverie sang in a travelling drag show called the Jewel Box Revue as the only drag king.
De Larverie was honored last year at the Brooklyn Pride parade. A funeral service is planned for Thursday.