Review: "Gay Gotham" Is a Catchy Title for an Art Show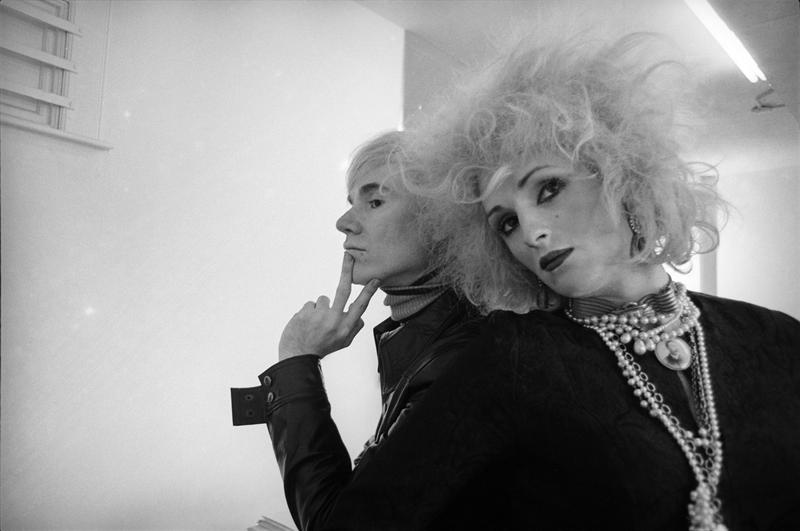 "Gay Gotham: Art and Underground Culture in New York," a new exhibition at the Museum of the City of New York, is an ambitious undertaking. It seeks to celebrate the achievements of gay artists in New York in the 20th century – a subject so large as to be roughly tantamount to trying to chronicle the history of, say, blondes. In the interest of coherence, the show focuses on the work of 10 artists and performers and the social circles in which they moved. Some of the choices seem inevitable (Warhol, Robert Mapplethorpe), while others will no doubt compel you to decry the omissions (What? No Merce Cunningham?) and wonder why the bisexual composer Leonard Bernstein is given pride of place.
The show opens in the early 20th century with a little-known artist, Richard Bruce Nugent, a Harlem Renaissance writer and artist who turned out stylized, Deco-ish drawings of nude figures. It's an interesting bit of New York history and, at its best, the show feels like the gay Baedeker to our city. The highpoint, I think, belongs to the fashion photographer George Platt Lynes, who furnishes moving portraits of various greats, including the painter Marsden Hartley and the British novelists Somerset Maugham and E.M. Forster, a wispy figure posing with his tautly muscled policeman-boyfriend. Another strong moment: the corner occupied by the late Greer Lankton, a transgender artist whose hand sewn dolls imbue the staid tradition of sewing with a satiric edge.
The show's flaws are considerable. For starters, lesbians are consistently portrayed as minor talents. Unfortunately, a starring role is conferred on Mercedes de Acosta, a playwright and poet today remembered for romancing Greta Garbo and other actresses. Why exalt a lightweight when women of colossal accomplishment – the poets Marianne Moore and Djuna Barnes, or the photographer Berenice Abbott, among others – could have been there instead? One flight up, in the post 1960's half of the exhibition, too much wall space is devoted to Harmony Hammond, a Chicago-born artist and activist who appropriates braided rugs as a symbol of female empowerment and wields them in paintings and drawings like a blunt instrument.      
To assess a work of art on the basis of its quotient of gay subject matter is to risk ignoring its aesthetic quality, and "Gay Gotham" tends to favor work that embodies homoeroticism in the most literal sense. On a purple-painted wall chronicling the 1950s, Larry Rivers' comically humongous full-length portrait of his lover Frank O'Hara – naked except for his cowboy boots – is paired, rather jarringly, with a small, sensitive, pastel-hued portrait of the writer James Baldwin, by Beauford Delaney. Judging from this exhibition, you would never know that gay artists also paint landscapes and still lifes [sic], or that gay and lesbian artists (e.g., Ellsworth Kelly, Agnes Martin) can be leading abstract painters. This is a show about diversity that lacks diversity.