Soundcheck
Gary Clark Jr.: Reinvigorating The Blues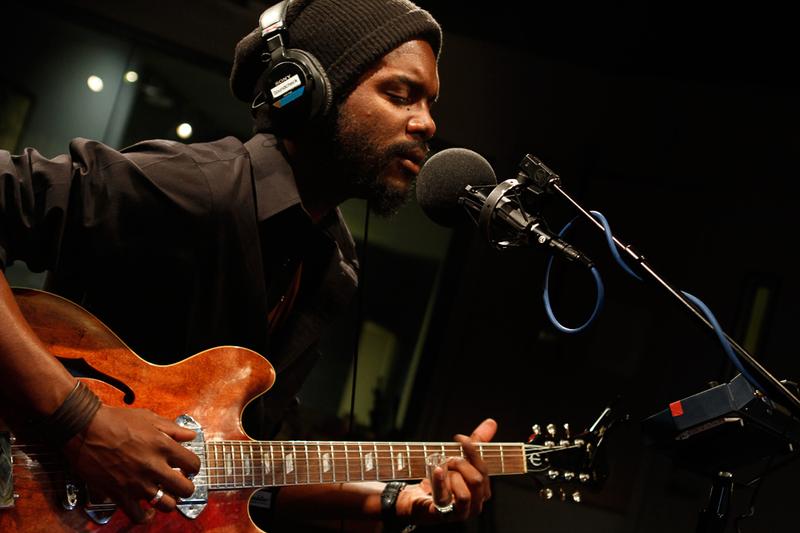 Gary Clark Jr. got his first guitar for Christmas back when he was just 12 years old and the Austin, Texas native has been playing around his hometown ever since. But with a breakout performance at Eric Clapton's Crossroads Guitar Festival in 2010, Clark Jr. netted not only a manager, but a recording deal with Warner Bros. 
In the time since Gary Clark Jr.'s 2012 major label debut, Blak And Blu, he's played with Mick Jagger and blues legend B.B. King for the President at the White House, opened for The Rolling Stones, and played with Alicia Keys and The Roots. That album also scored big at his home town Austin Music Awards, winning eight awards, including musician and album of the year.
And with a scorching and gritty blues rock sound -- that frequently draws comparisons to guitar legends like Jimi Hendrix -- Gary Clark Jr. has earned a loyal following and become a star on the rise. He plays an acoustic set live in the Soundcheck studio, and talks with host John Schaefer about growing up in Austin, why he doesn't play a Stratocaster, and the inspiration behind his song "Bright Lights." 
For more photos from the session, visit Soundcheck's Tumblr page.
Set List: 
"When My Train Pulls In"
"Bright Lights"
"Next Door Neighbor Blues"