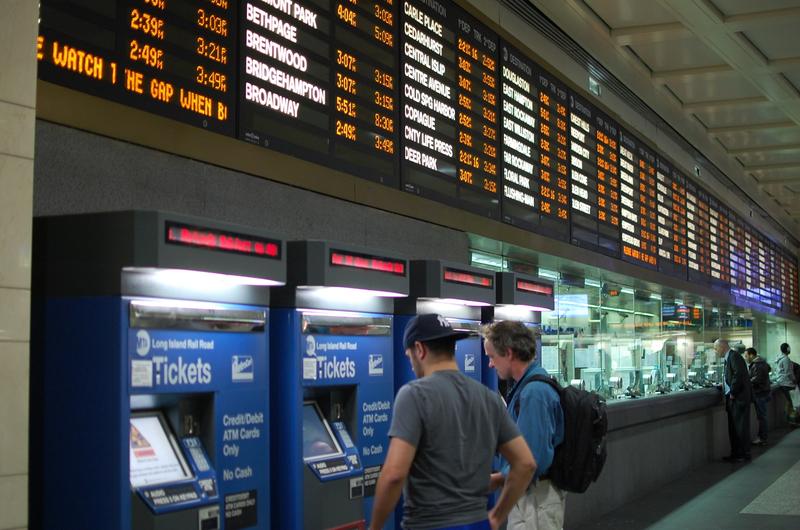 Six years after an investigation revealed rampant federal disability fraud among retired Long Island Rail Road employees, a government report says there still are not enough safeguards in place to prevent the same thing from happening again.
The Government Accountability Office says the U.S. Railroad Retirement Board, the federal agency that administers railroad disability funds, is not appropriately evaluating disability determinations, continuously identifying fraud, or training staff to prevent it.
In short, in the wake of what could have been a $1 billion scam, the board's actions are currently "inadequate to ensure that disability determinations for approved claims are accurate and does not address program risks due to potential fraud," the report states.
Charles Brecher of the Citizens Budget Commission, a New York City fiscal watchdog group, said his reaction was, "Wow! They still haven't fixed this?"
The Railroad Retirement Board is a federal agency, and New York's Metropolitan Transportation Authority (which oversees the LIRR), has no involvement in how the board pays out claims. But, as Brecher pointed out, that does not insulate the MTA from the financial implications of disability fraud.
"To the extent people pursue this scheme, they're probably retiring earlier than they would have if this benefit weren't available." he said. "So the cost of the MTA pension plan may be greater than it would otherwise be. And it's an expensive plan. And then as people retire earlier, you have to replace them." And then train them.
(A recent sentencing in the fraud scheme said some LIRR employees "claimed to be disabled upon early retirement so that they could receive disability benefits to which they were not entitled." Disability fraud could, therefore, disincentivize working after retirement eligibility.)
The MTA, like other commuter railroads, also pays a payroll tax to support the Railroad Retirement Board's disability program.
The report comes at a time when the transportation authority is facing rising employee costs and a $255 million deficit in 2015.
"It needs support for its capital program," Brecher said. "Anything that's wasting money is, in effect, taking money that could be making improvements to subway stations and signaling systems."
"We share the GAO's concern over the continued mismanagement of the program." said MTA spokesman Aaron Donovan. "Since this issue surfaced, the LIRR has fully cooperated with federal and local authorities into the investigation of those who have abused the system and we have taken steps to combat fraudulent behavior. In fact, the number of LIRR retirees who have applied for occupational disability benefits from the [Railroad Retirement Board] after leaving the LIRR has dropped significantly during the last three years."
The retirement board didn't immediately respond to a request for comment.
Read the GAO report below.