Game Throws Science at Donald Trump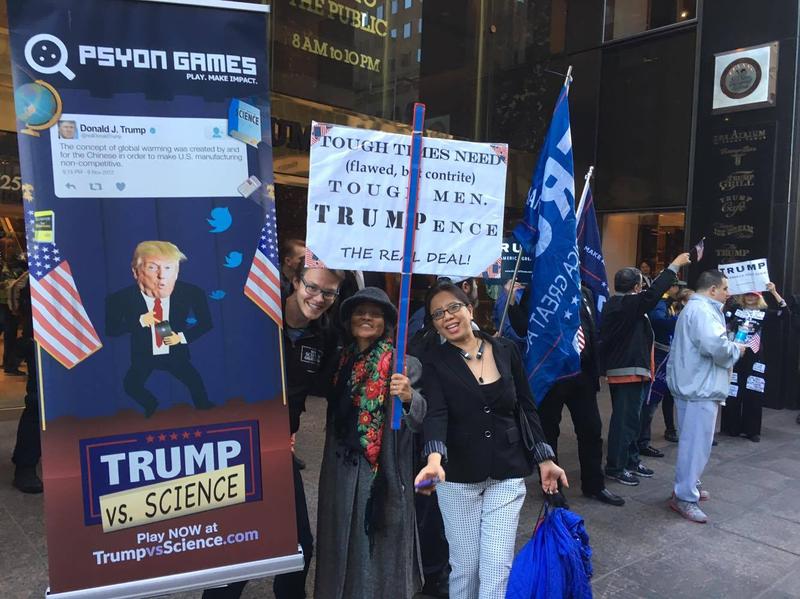 If you've ever wanted to throw stuff at one of the Presidential candidates, a new game gives you the chance to do it, metaphorically anyway.
Trump versus Science lets players throw images of globes at a dancing Donald Trump. It also allows players to view Trump's tweets about science, and challenge them with their own retweets.
"We wanted to arouse the conversation about political decision-making and scientific evidence," said game developer Olli Rundgren of Finland-based Psyon Games.
Rundgren was inspired to make the game by Trump's tweets that have called climate change a hoax, "created by and for the Chinese in order to make U.S. manufacturing non-competitive."
He was also disturbed by Trump's announcement last May that the U.S. should pull out of the Paris Climate Agreement that would cut the fossil fuel emissions of the U.S. and hundreds of other nations.
"Because of the global economy, it means that if the U.S. pulls out of the [Paris Climate] agreement, China has to do it also, because it will affect competition," said Rundgren.
Trump's campaign issued a follow-up statement earlier this month that doubled down on its opposition to the accord, saying the agreement would cost the American economy trillions of dollars.
Last month, 376 members of the National Academy of Sciences penned an open letter stating that Trump's intention to pull out of the agreement was of "great concern." It said the consequences of such a decision would be severe and long-lasting.
The Trump vs. Science game is free.
Rundgren said he didn't do a similar Hillary Clinton game because none of her stances challenge scientific standards.