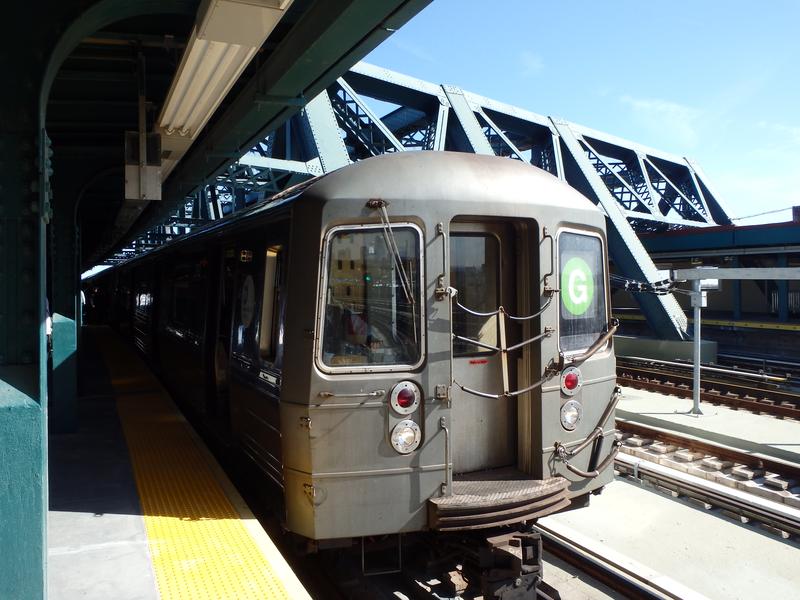 Brooklyn and Queens, the nightmare is over. The full G train will be back in service next week.
A section of the line between Court Sq. and Nassau Ave. shut down in July for five long weeks to fix damage from Superstorm Sandy. Riders feared the worst. For many commuters, the G is their only point of access to the subway system, and people were skeptical that the MTA's shuttle buses would manage to replace the trains.
But the shuttle came more frequently than the much-maligned G train and people loved the temporary free transfer that lets G riders switch to the J/M.
So why not make that transfer permanent?
"The G train is the only one that doesn't go to Manhattan. And so your ability to connect from the G train to other lines is uniquely important," said State Sen. Daniel Squadron, who spoke at a rally supporting the transfer on Wednesday.
Right now, riders can walk from the G train Broadway stop, and switch free to the J/M at Lorimer. When the G train returns to its normal schedule Tuesday, people will once again have to pay a full fare to re-enter the subway. More than 2,000 people make that "walking transfer" every day, according to the MTA.
"It feels really unfair to lose the transfer," said Rebecca Bailin, an organizer with the Riders Alliance. Commuters "feel cheated, when they can literally see the train right down the block." The stations are approximately 600 feet apart – a three- or four-minute walk.
If a rider has an unlimited ride MetroCard, that's not a big deal. But half of the people who make that transfer have pay-per-ride cards, Squadron said. Those riders "are more likely to be people with less income, who are making that choice because they can't afford the full monthly ride in one shot," Squadron said.
An MTA study found that G train riders make twice as many transfers as the average subway rider, and that "most riders transfer at least once before reaching their destinations." Ten of the line's 21 stations have no transfer opportunities.
Making the free transfer permanent would cost the MTA between $770,000 and $1.1 million a year, according to the study. An MTA spokesperson confirmed that the transfers will end on schedule next week.