The Takeaway
The Future of Guantánamo Bay Under President Trump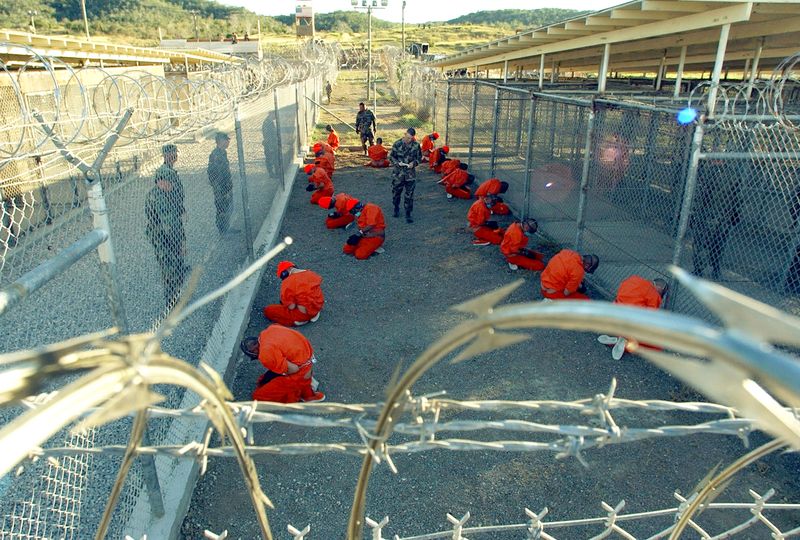 Click on the 'Listen' button above to hear this interview.
When it comes to detention centers and detainees, one of the most notorious post-9/11 prisons is the U.S. military's Guantánamo Bay Detention Center in Cuba.  
Established by President George W. Bush's administration in 2002, it once housed nearly 800 prisoners in the camp and initially operated under the assertion that it was not entitled to the protections of the Geneva Conventions. The Supreme Court ruled otherwise in in 2006. By then, there had been repeated reports of torture and abuse.
The closing of Guantánamo Bay became one of the rallying cries of Barack Obama during his campaign and throughout his presidency. He was able to whittle the population down, but around 40 detainees remain there today. Ultimately, Obama's promise to close the facility entirely fell short.
Throughout his campaign, President Donald Trump vowed to utilize Guantánamo by filling it up with terrorism suspects. Attorney General Jeff Sessions last week, renewed that vow calling it "a very fine place" that could operate better outside of the U.S. judiciary.
Jennifer Daskal, an assistant professor at American University's Washington College of Law and a former counsel to the assistant attorney general for National Security at the Department of Justice, discusses the future of Guantánamo Bay under the Trump Administration.