SchoolBook
Tiny Furniture Makers in Demand as NYC Pre-K Orders Roll In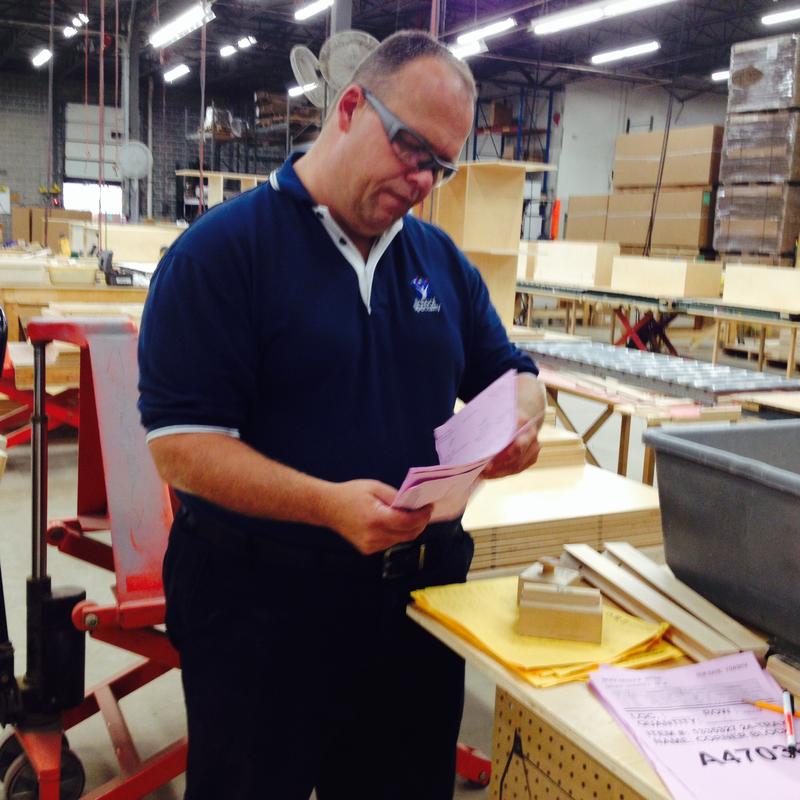 Now is crunch time for getting classrooms ready for thousands of four-year-olds who will start pre-kindergarten this fall under Mayor Bill de Blasio's pre-k expansion. Some schools still face significant logistical hurdles, including filling all those rooms with little tables and little chairs.
For the companies that specialize in early childhood furniture, as it's known, this is a huge business opportunity. Many have spent the summer knocking on doors of community centers expanding their pre-k programs. They have set up rush orders, hired extra staff and staggered overtime shifts in the factories.
"We'd like to have this business," said Luzer Endzweig, of United Supply in Sunset Park, Brooklyn. His company has a contract with the Department of Education and his salesmen have been canvassing pre-k centers in all five boroughs, offering free shipping, discounts and most important, speedy delivery.
There are different philosophies about what furniture a classroom for four-year-olds requires. It's tied to what you expect the kids to be doing in school. Officials at the Department of Education are not ordering actual desks—they say four-year-olds need to move around and learn through play. Instead, they need activity centers that may include a play kitchen, a reading area, or a "sensory table" that can hold water or sand and plenty of storage for all the supplies and toys.
Moria Cappio, who manages pre-kindergarten classrooms for the social service agency, The Children's Aid Society, said she once hired a space consultant to advise her on what to buy and how to set things up but now she relies on her own template.
Teachers, she said, must be thoughtful about setting up the room.
"You can't put the blocks next to the literacy area because you'd have kids sitting on the rug quietly reading their book, while next to their head there's blocks tumbling and kids making a bunch of noise," she said.
Cappio considered ordering her pre-k furniture from a company whose salesman knocked on her door and offered a special deal. But she hesitated.
"My biggest nightmare is that school will start, and the kids will have nowhere to sit," she said.
She went with a longtime vendor. Two weeks after she placed the order, she got a call saying the furniture was ready for delivery.
"Before it was like, 'Ready or not, school is going to start,'" she said. "But now we're ready."