Gov't Furlough in New York City: One Woman's Story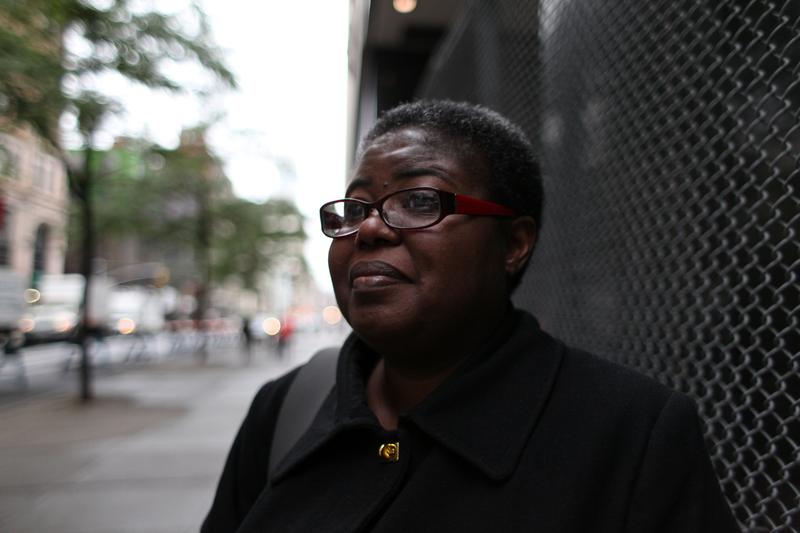 In the New York area there are nearly 46,000 federal employees —and many of them have been on furlough since Oct. 1, because they're considered non-essential. Shawnee Swinton is one of them. She's a Health and Human Services civil rights investigator. She's worried about the work piled up in her office, but she's also worried about how she'll pay her bills if the furlough continues much longer.
Swinton, 46, began her career in the public sector as an intern at a Navy base in North Carolina doing clerical work when she was 18 years old. She served in the Air Force overseas in Germany and Spain, and for the National Guard in New Jersey before getting a law degree and settling into her current position. Then, this week, she did something she's never done before.
"This is the first time in my entire life, working career, that I've had to file for unemployment," she said, sitting on her plastic-wrapped couch in Bedford-Stuyvesant, Brooklyn.
Swinton is a single mother with two children, one in college and one in high school.
"They rely on me, I'm their source of income," she said. "This puts a damper on things because, unemployment, I don't know what that amount is going to be, it more than likely isn't going to be sufficient to cover my expenses." 
She has a mortgage to pay on her two-story home, which she shares with her brother and with her parents, who are living on retirement. She said she has about a month of savings in the bank to pay her bills.
But she'd rather talk about the cases in her office that she can't complete because of the shutdown. Her job is to enforce hospital privacy laws and help patients get access to medical records, or help them remove errors from their records that may be preventing them from getting care.
"This puts a stalemate on everything," she said, shaking her head. "These are all things that have a real time impact on people."
Swinton's not one to squander a free day. She's a licensed attorney, so she's doing pro bono work with the Access to Justice Program, offering legal services to the poor.
She leaves Bedford-Stuyvesant early, about the same time she'd usually go into the office, to work a half day. The Access to Justice office is near Federal Plaza, so she goes to her regular cafe to get a tea with a handful of lemon slices, as she usually does.
She said she's hopeful there'll be be a resolution soon and that the furlough won't last much longer, so she can get back to her regular routine.