At Funeral Service for Murdered Imam, Calls for NYPD Protection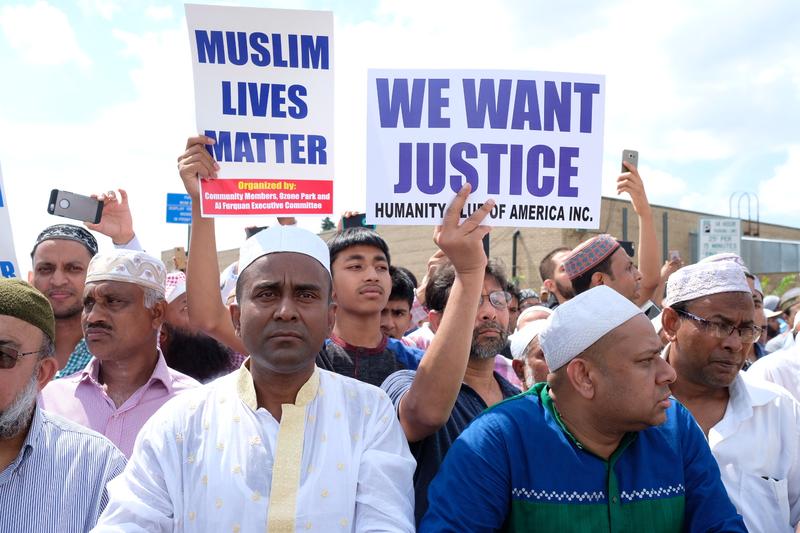 Muslims and city officials gathered in Ozone Park, Queens, for a funeral service for an imam and his assistant who were murdered over the weekend.
Imam Maulama Akonjee, 55, and Thara Uddin, 64, were shot after leaving their mosque on Saturday.
About a thousand people braved the scorching heat of a parking lot for the service. Many held signs reading "We Want Justice" and "Stop Hate Crimes." The speakers were frequently interrupted with people chanting, "justice!"
"For all those here who want justice, we want justice too with you. And we will get justice for this community," said Mayor Bill de Blasio.
 Abdul Bhuiyan, the Secretary General of the Islamic Leadership Council in New York, said Donald Trump is inciting anti-Muslim sentiment. He said everyone needs to rally against his rhetoric.
"Today it's Muslims, tomorrow it's African Americans, the day after it's Hispanics," Bhuiyan said. "Especially until the election is over, we really need have all the places of worship, not only the Islamic, all the other places of worship should have much more police patrol there."
Several groups at the service pledged to raise money as a reward for anyone who has information about the shooting.
Police say they have detained a "strong person of interest."