TN MOVING STORIES: Transpo Links from Around the Web
Friday, September 20, 2013 - 07:30 AM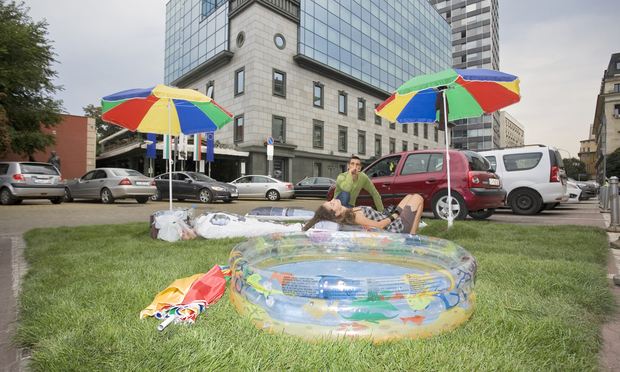 (Yane Golev/flickr)
TOP STORIES ON TN:
The hidden enemy Sandy left behind? Salt. (Link)
D.C.'s Silver Line will start running on...well, it's not really clear. (Link)
Megabus ridership reaches the 30 million mark. (Link)
FRIDAY LINKS:
Happy PARKing Day!
Houston's Police Chief has been suspended for a day and ordered to take defensive driving after hitting a pedestrian in a crosswalk. (Houston Chronicle)
The bus driver training system used by San Francisco's Muni could use some work. Meanwhile, the agency is 100 drivers short -- so roughly 38 runs a day were cancelled last year. (SF Chronicle)
The Colorado floods have doubled the commute for some residents. (Denver Post)
Flash poll: Are you a Citi Bike user? Weigh in on your experience. (TransAlt)
Florida police arrested a man for distributing a petition that would put the issue of ending red light camera use to a public vote. (The Newspaper)
Arizona won't issue drivers licenses to any deferred deportees. (LA Times)
Two Michigan drivers shot each other in what appears to have been an episode of road rage. (Newser)
Open data will save transit. (Government Technology)
Let us now praise famous bike stores: happy 30th anniversary to Brixton Cycles, a co-op bike shop in the U.K. (Guardian)
Kate Hinds covers transportation for WNYC News.