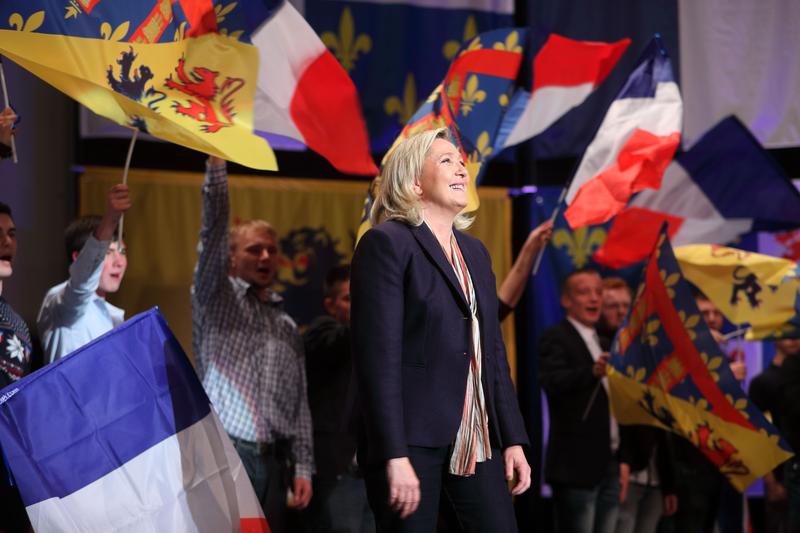 Click on the audio player above to hear this interview.
French voters went to the polls on Sunday to vote in the first round of regional elections. The National Front, France's far-right party led by Marine Le Pen, secured 28 percent of the votes—more than any other party.
It's far short of a majority, but the results put Le Pen in a position to influence national policy. The vote comes during a climate of terror, as the French reel from the November 13th attacks on Paris, and following military campaign against the self-declared Islamic State.
Alan Riding, former Paris bureau chief for our partner The New York Times and author of "And The Show Went On: Cultural Life in Nazi-Occupied Paris," says the vote signals a nationalist trend that hasn't been seen in that nation since the end of World War I.
What you'll learn from this segment:
What the full results of the election were.
What's fueling the rise of The National Front, beyond the Paris attacks.
How this election sets things up for the French presidential election in 2017.