The Takeaway
Franklin Roosevelt and Al Smith: An Unlikely Friendship that Changed America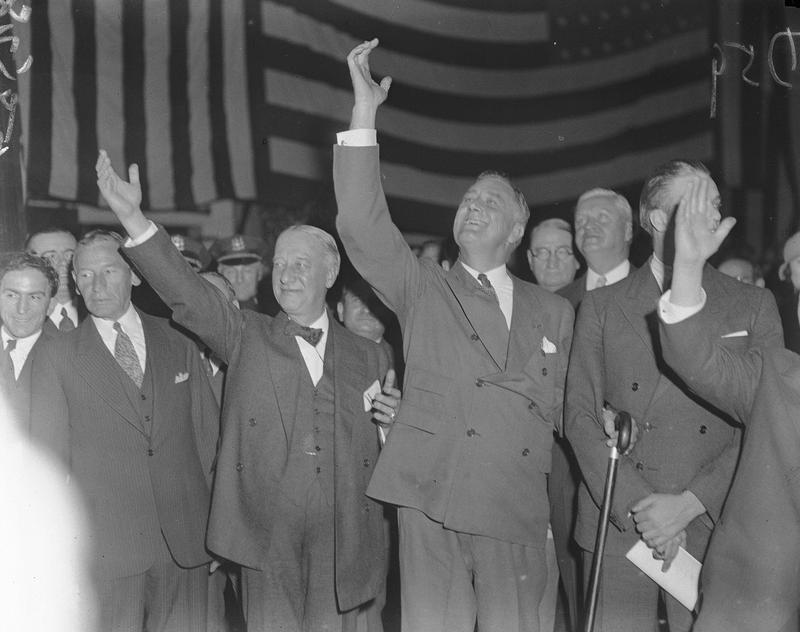 Click on the 'Listen' button above to hear this segment.
New Yorkers like to think of their city as the center of the universe, but it's been decades since New York has enjoyed a prominent political limelight quite like the the one it's basking in now, with two of its own seeking the nation's highest office and set to face off in their first presidential debate at Hofstra University tonight.
So just when was the last time New York was at the center of the political universe? Well, you'd have to go all the way back to the 1910s and 1920s to when Tammany Hall was at its height of power and influence. Today, Tammany is synonymous with urban corruption and machine politics, the kind that a young progressive reformer named Franklin Roosevelt disdained.
But in his book, "Machine Made: Tammany Hall and the Creation of Modern American Politics," author Terry Golway argues that it is nearly impossible to overstate the dual importance of Tammany and four-term New York Governor Al Smith, Tammany's most beloved son, in understanding Roosevelt's rise and success in New York politics in the 1920s.