Frank Lloyd Wright Catches a Disease Called Humility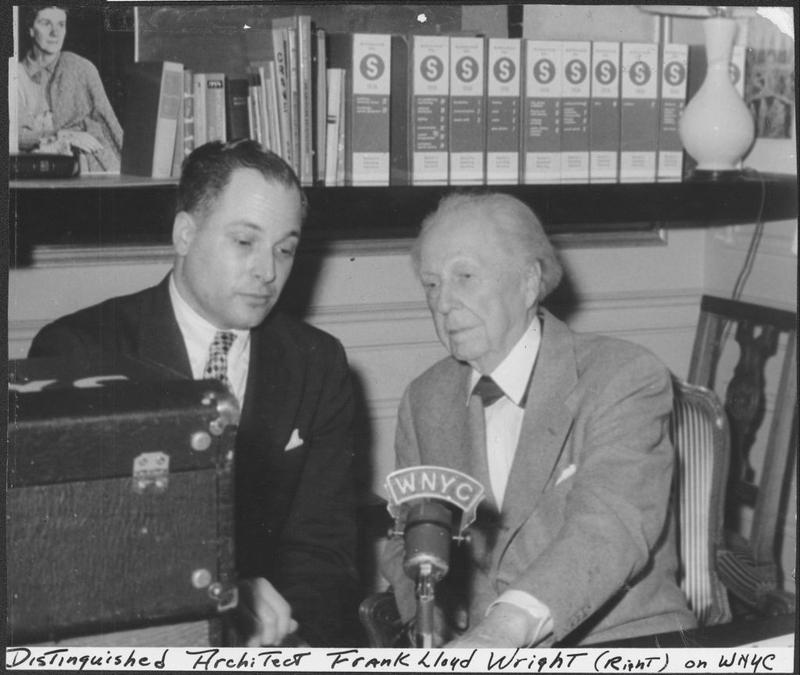 Wednesday was the the 149th birthday of one of America's greatest architects, Frank Lloyd Wright.
In 1953, Wright received the Gold Medal in Architecture from the National Institute of Arts and Letters.
It was presented to him by another great architect, Ralph Walker. During his acceptance speech, Wright shared some deep philosophical ideas on American culture and civilization.
The most touching and real part of his speech, though, was his reflection on what it meant for him to receive the many awards he was given over his life.
"You see as these honors have descended upon me one by one, somehow I expected that each honor would add a certain bluster, a certain brightness to the psyche which is mine. On the contrary a shadow seems to fall with each one. I think it casts a shadow on my native arrogance and for a moment I feel coming on this disease which is recommended so highly, of humility." 
This audio is courtesy of the New York City Municipal Archives.