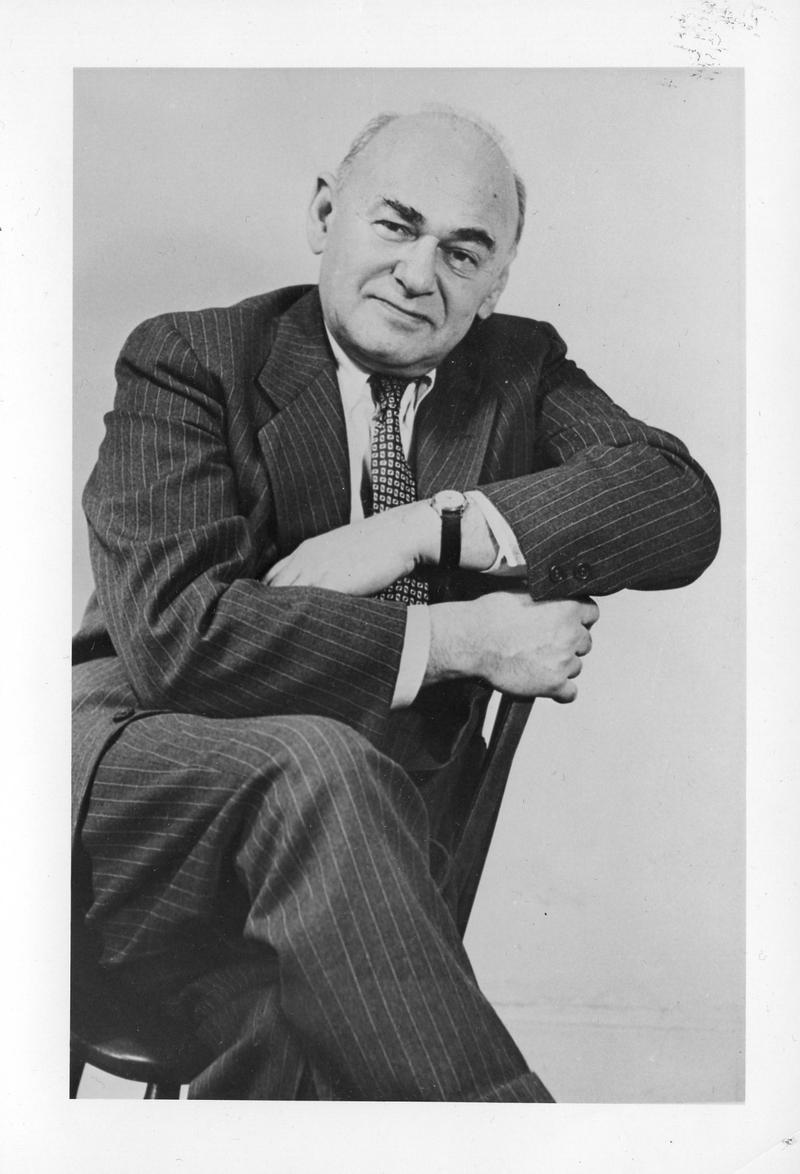 This episode is from the WNYC archives. It may contain language which is no longer politically or socially appropriate.
Talks new textiles designed by Frank Lloyd Wright. Usually talk about communications arts. I really have neglected those other arts which also contribute to a good living. Arts that are both private and public. Wright had a low opinion of the industrial designers of the period. Thought little of the profession itself. A great individualist. Exposed to the public, by doing anything in architecture. Talks about mass production. Whatever is produced in quantity, doesn't have to be bad. Talks about aluminum, one of the most attractive metals is being made to look ugly. Criticizes the Marion Davies Building on Park Avenue. Does not know the technical terms but the end result is "extremely displeasing." Also makes a comment about the Chrysler Building which "has troubles of its own with that ghastly spire."
There's nothing to prevent someone from building something in a different style from the rest of the area. Some areas need permission before building begins. How many stories, etc. What to do about a building that is an affront to public taste. Compares to censorship in publishing. Huge difference between a building that is affront and dangerous, sadistic comic or a murderous motion picture. Talks about public art. Murals, statues, buildings can affect those who see it. But with motion pictures, they may have enormous effect on people who have not even seen them. Same with radio. These arts are contagious.
Talks about a book "Houses Are For People." Four general types of family in the U.S. Economy house - conservative and conventional, eventually to be sold. Family house - place for children and parents to be together. Personal house - families with striking individuality. Prestige house - people who care what the neighbors think.
Audio courtesy of the NYC Municipal Archives WNYC Collection
WNYC archives id: 70373
Municipal archives id: LT6569