The Francis Effect: Bishops and Their Square Footage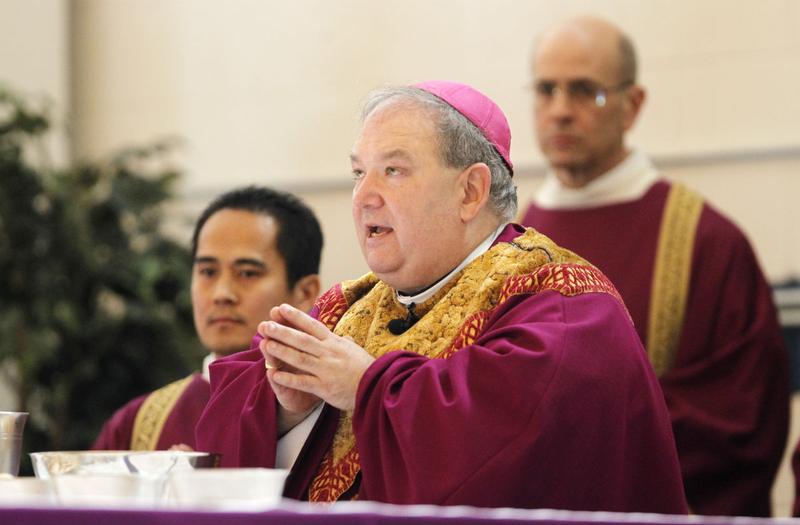 Fans of Pope Francis often mention his humility. They're impressed by the way he's shunned many of the outward trappings of his office. And they're using the pope to take the measure of other church leaders.
In the media, Archbishop John Myers of the Archdiocese of Newark has been criticized for a sizable and expensive addition to his retirement home. Meanwhile, The Bergen Record has held up Myers' new co-leader, Coadjutor Archbishop Bernard Hebda — appointed by the pope last fall — as someone who's more "Francis-like" because he's been living in a dormitory at Seton Hall University.
But Archbishop Hebda defended Myers, writing, "the lifestyle of a bishop has little to do with square footage."
 "I've known him for a long time and I've really admired him. I see the way that he lives, and what's portrayed in so many of the articles or in the comments really doesn't ring true to me," Archbishop Hebda told WNYC.
Pope Francis appointed Archbishop Hebda to his post last fall. He'll become Archbishop of Newark once Myers retires.