Unlike Other Popes, Francis Will Pay a Visit to Spanish Harlem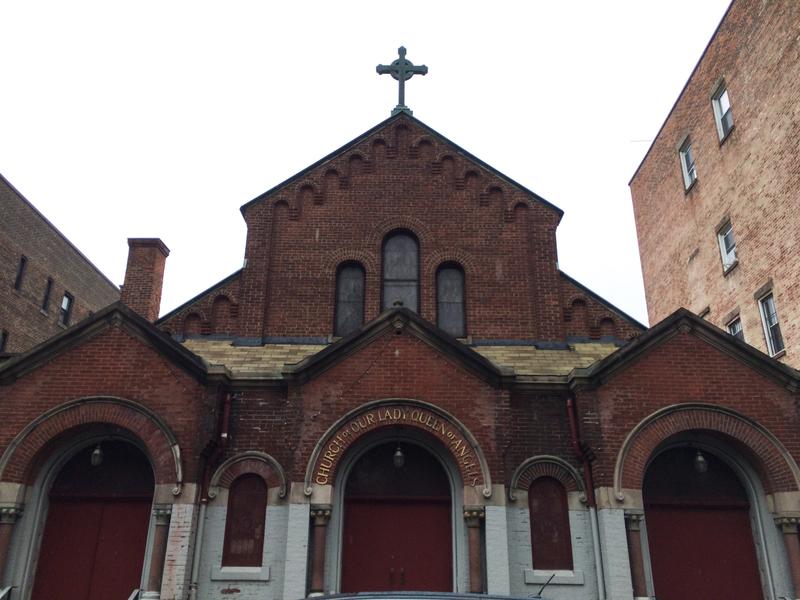 Following in the footsteps of Pope Benedict XIV and John Paul II, Pope Francis will kick off his 24-hour New York City stop with a mass at St. Patrick's Cathedral. As if taking notes from the Vatican's guide to visiting New York City, Francis, like his two predecessors, will then deliver an address at the United Nations. 
Pope Benedict XIV visited Ground Zero when it was still a construction site in 2008. Pope Francis will meet the families of 9/11 victims and lead a multi-faith service at the now completed 9/11 Memorial and Museum.
But here's where Francis strays from the beaten path of popes past. He'll be stopping in El Barrio, also known as Spanish Harlem or East Harlem. This is where the Argentinean-born pope can speak in his native tongue. He'll sit down with third and fourth graders at the predominantly Hispanic Catholic school Our Lady of Queen of Angels. He'll also meet immigrant workers and unaccompanied minors. 
"It's very important for the neighborhood, because it's a very troublesome neighborhood," Angel Santiago, 55, said. Santiago attended Our Lady of Queen of Angels and grew up nearby. "It's a lot of violence, it's a lot of stuff going on that should be controlled, more security. There should be more affordable housing for minorities."
Santiago said he'll try to stake out a spot to catch a glimpse of Pope Francis. He hopes the visit will leave a mark. "After the pope comes here. it's going to be sacred, he was here. That good energy, religious and spirituality, is going to stay here, because he made the visit."
Around the corner is a coffee shop and Nespresso distribution center. Deliveries will be halted when Francis comes, but the owner, Rich Furlong, hopes the pope will pop in for a cup of joe.
"I heard he's a coffee and wine fan. I looked it up, I had to look it up because he's coming to town," Furlong said.
Francis could use the jolt. His next stop is a procession through Central Park before mass at Madison Square Garden.
This pope likes to interact with the public, which presents the city with unique security challenges. More than 50 local, state and federal agencies will be assisting with the effort. The NYPD would prefer Francis travel in a security bubble, but Francis doesn't travel by the book.