Four Years After Sandy, Problems Persist in Public Housing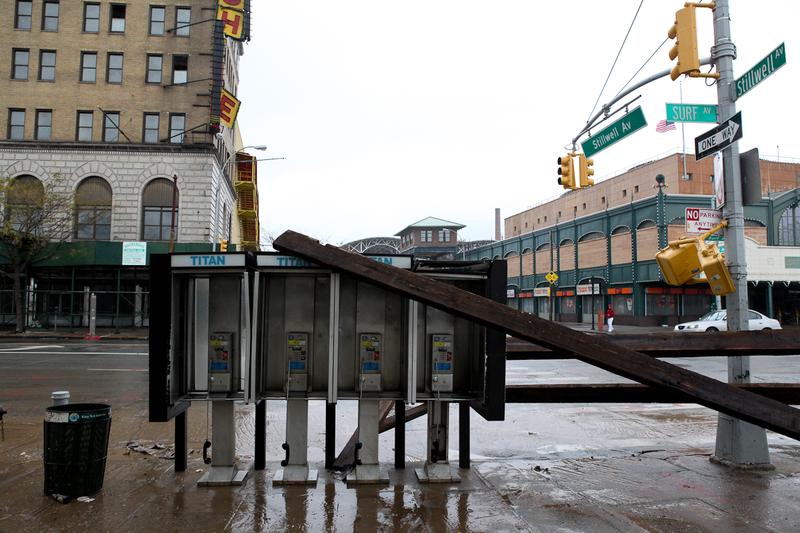 More than four years after Sandy hit the region, some public housing residents say they're still not seeing progress. Many of them testified during a city council hearing on Tuesday to complain about persistent quality-of-life problems like mold, boilers that are too hot, and blocked-off areas of developments where work has yet to start.
Shirley Aikens, the resident leader for Carey Gardens in Brooklyn, said her development is still suffering from leaky roofs, peeling paint, and mildew. And she said they're still using portable boilers, which are creating additional problems.
"They are very noisy, smoke comes out of it, many residents had complained that they had been sick from it, and they also have sleepless nights, as I do myself, and I live on the tenth floor and I can hear the noise coming from these boilers," she said.
Lauretta Brumfield, who lives at the Coney Island Houses, said the city hasn't made good on other promises either, like a commitment to hiring local residents for reconstruction.
"Nobody from our development works there," she said. "But every single day there's 50 to 60 workers outside."
Joy Sinderbrand, who is vice president of New York City Housing Authority's Office of Recovery and Resilience, faced questions from city council members about construction timelines, and why rebuilding is taking so long.
She testified that the scope of the work is unprecedented for the city, due in large part to the destruction wrought by Sandy, and noted that construction has begun on 43 buildings. She also said the housing authority plans to have major construction started at every development damaged by Sandy by the end of the year.
Sinderbrand also said the housing authority is committed to hiring more of its residents, and has so far put 164 to work.