Forty-Five Years of a Giant Leap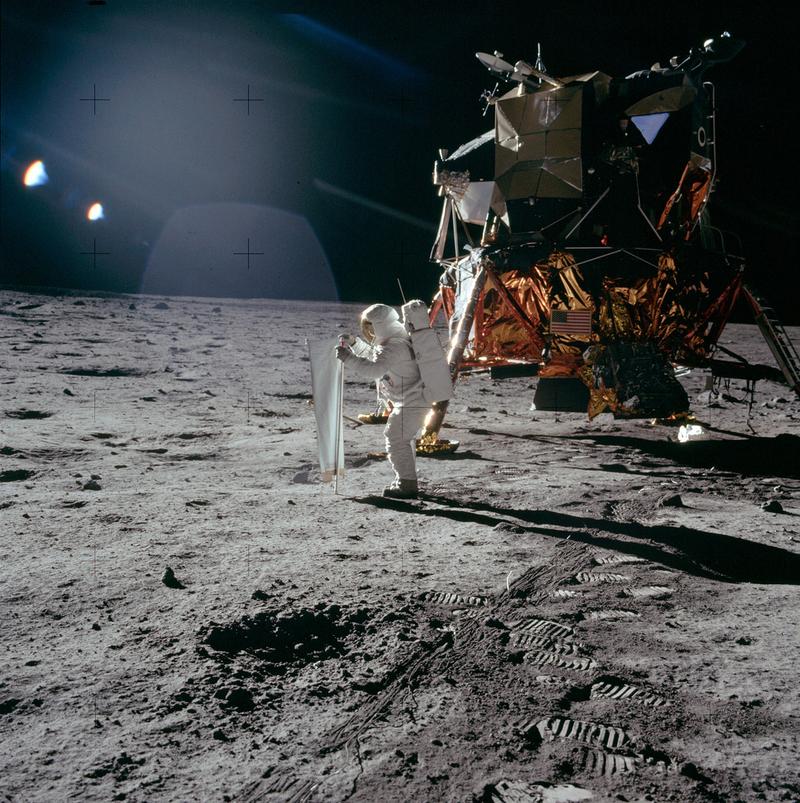 On July 16, 1969 Apollo 11 departed planet earth carrying Commander Neil A. Armstrong, Command Module Pilot Michael Collins, and Lunar Module Pilot Buzz Aldrin. The mission: perform a crewed lunar landing and return to earth. Four days later an estimated 530 million people watched Armstrong and Aldrin's televised moonwalk.
Since then Armstrong and Aldrin have inspired generations of scientists and space enthusiasts. Astronaut Mike Massimino was six years old when he witnessed the moonwalk. Today he has performed two Hubble Space Telescope servicing missions.
"I remember it was in the evening," he said. "I was in my pajamas. Black and white television back then in the living room. I remember seeing that and thinking, you know, that is what I want to do for a job."
Forty-five years later, the Intrepid Museum and NASA celebrate the date in New York City with a conversation with Aldrin and Massimino before an audience at the Intrepid Sea, Air & Space Museum.
"I remember thinking that it was very cool, but my mother was crying," said Mary Ann McGann, a high school science teacher. "She was crying because it was unbelievable to her that someone could go up to the moon and stay there."
Talks by NASA experts, astronauts presentations and other events are part of the Intrepid Museum's third annual Space & Science Festival running through July 20.
And here's a special greeting from the International Space Station: