Williamsburg Hipsters on a Testy Trip to the Beach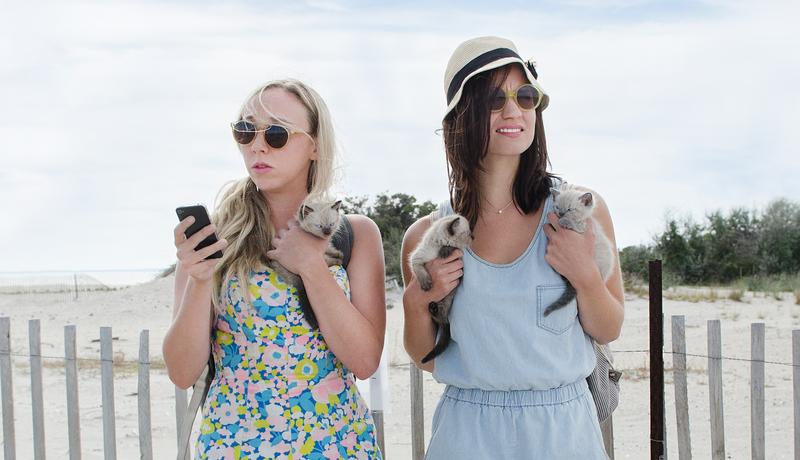 A day trip to the beach seems simple enough. But for a pair of twenty-something hipsters from Williamsburg, making it from their apartment to Fort Tilden in The Rockaways becomes a journey that tests friendships and life choices. There are even some adorable kittens and a cast of eccentric Brooklynites along the way.
That's the premise of the film Fort Tilden. It won a grand jury prize at this year's South by Southwest festival and was co-written and co-directed by Sarah Violet-Bliss and Charles Roger.
Roger said part of what makes the movie funny is the fact that the characters at times aren't very nice.
"A lot of the comedy from the film comes from the fact that they do say terrible things about other people and they make the wrong choice throughout the film," Rogers said.
Bliss said that while the film is a comedy, some parts carry deep moments for the characters and movie watchers. "Figuring out, accepting things that are unattractive about yourself and narrowing down what you want in life."
The film debuts Saturday at Vuture Festival at Tribeca Cinemas.
(NSFW language.)