Former U.S. Ambassador To Russia Talks Trump And Putin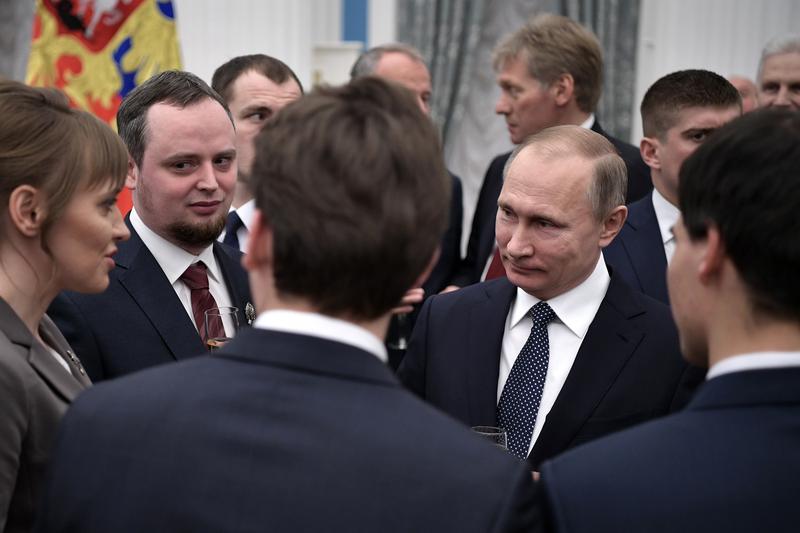 This broadcast is a part of the#OnPoint100 Day Spotlight.
Former U.S. Ambassador to Moscow, Michael McFaul, warns Americans not to let their leaders go down the path of Vladimir Putin. He joins us.
Before the Super Bowl, America watched as Fox News' Bill O'Reilly told President Donald Trump, Vladimir "Putin's a killer." Trump turned that right around. "You think our country's so innocent?" he asked. Retired Army General Barry McCaffery called that "the most anti-American statement ever made" by a US president. Former US ambassador to Russia Michael McFaul is watching it all. He's with us.  This hour on Point, Ambassador Michael McFaul on Donald Trump, Putin and the world. — Tom Ashbrook
Guests
Amb. Michael McFaul, former U.S. Ambassador to Russia. Senior fellow at the Stanford University Freeman Spogli Institute for International Studies and the Hoover Institution. Author of "Russia's Unfinished Revolution." (@mcfaul)
Matthew Rojansky, director of the Kennan Institute at the Woodrow Wilson Center. (@MatthewRojansky)
From Tom's Reading List
Washington Post: We can't let Trump go down Putin's path — "For reasons still mysterious to me, U.S. President Donald Trump continues to praise and defend Russian President Vladimir Putin. Just this week, in an interview with Bill O'Reilly on Fox, President Trump affirmed his respect for Putin. When O'Reilly challenged Trump by calling the Russian president a 'killer,' Trump defended Putin, whom he has never met, by criticizing the United States: 'We've got a lot of killers. What do you think? Our country's so innocent?'"
USA Today: Trump: I don't know Putin, have no dealings with Russia — "President Trump denied any special connection to Russian counterpart Vladimir Putin on Tuesday, and he contrasted his approach to Russia to predecessor Barack Obama's dealings with Iran."
New York Times: Diplomatic Isolation of Russia Is Counterproductive — "The current U.S. approach to Russia has failed. Moscow is ostensibly isolated and subject to sanctions. Yet it has not appreciably changed its course on Ukraine or Syria; instead it is escalating and broadening the conflict via nuclear saber rattling, cyber attacks and information warfare. Meanwhile it has re-established considerable influence throughout the Middle East, the former Soviet region, and even East Asia and Latin America. What is to be done?"
Copyright 2017 NPR. To see more, visit http://www.npr.org/.