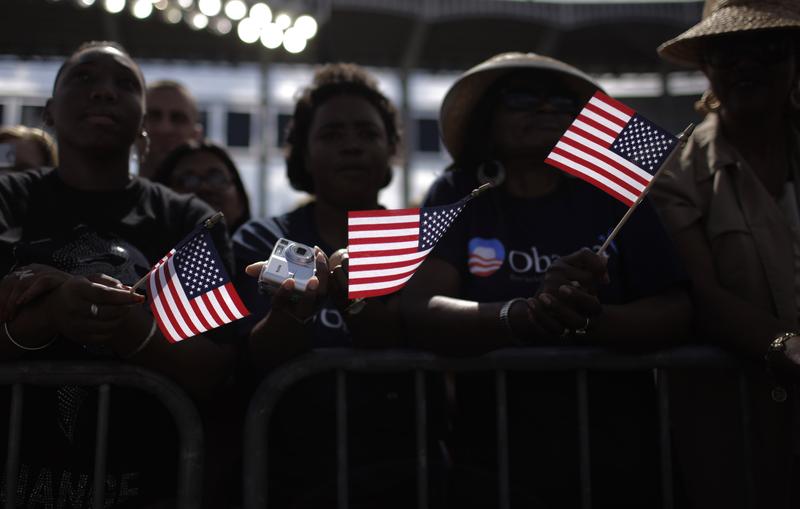 Click on the 'Listen' button above to hear this segment. 
When President Obama delivered his final farewell speech last week in Chicago, he thanked the many volunteers who helped catapult him to victory eight years ago. Thousands of young people on campuses across the country enthusiastically campaigned for Barack Obama when he first ran for president back in 2008. For many of the student volunteers, it was also their first time voting in a presidential election.
In his final days, he's tried to inspire his supporters to carry on with grassroots organizing. 
"If you're tired of arguing with strangers on the internet, try talking with one of them in real life," the president said to a cheering crowd. "If something needs fixing, then lace up your shoes and do some organizing."
Organizing is exactly what Lauren Wyatt, Molly Rivera and Jose Torrez did eight years ago when they were college students at the University of Pennsylvania, the University of Wisconsin-Madison and DePaul University in Chicago, respectively.
Each of them came out for the Obama campaign as volunteers, lacing up their shoes and getting out the vote in their communities. As President Obama prepares to leave office, these former college students reflect on his last eight years at the White House.