Me Again! 'Tough on Crime' Bratton to Return to NYPD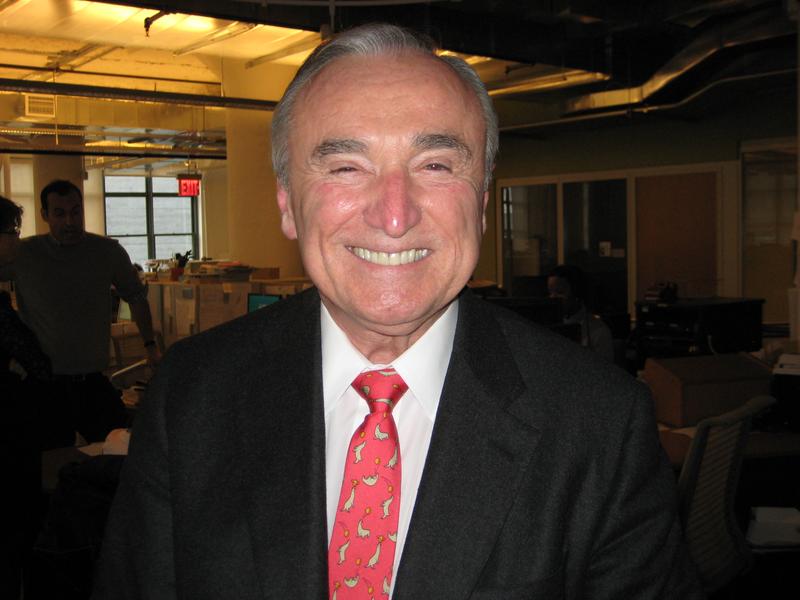 Mayor-elect Bill de Blasio has appointed former New York City police commissioner Bill Bratton to head the city's police force once again.
The announcement brings back a high-profile law enforcer to the helm of the department, but one associated more with the get-tough-on-crime policies embraced by Republicans, rather than the progressive de Blasio.
"Bill Bratton is a proven crime-fighter," de Blasio said in a statement Thursday morning  "He knows what it takes to keep a city safe, and make communities full partners in the mission. Together, we are going to preserve and deepen the historic gains we've made in public safety—gains Bill Bratton helped make possible." 
Despite Bratton's record, the choice is not without dangers and ironies. De Blasio was highly critical of the New York police department's use of stop-and-frisk a key part of his campaign for mayor. The tactic saw an increase in Los Angeles when Bratton took over the police department there.
At a news conference with Bratton at the Red Hook Community Center in Brooklyn, De Blasio addressed the apparent contradiction head-on.
"The idea here is to have real reform," de Blasio said, "to move, to respond to the deep, deep concerns all over the city, to only use stop-and-frisk when it is constitutionally warranted and constitutionally applied, and to show communities that we are respecting law-abiding citizens regardless of color, regardless of age, regardless of gender."
Bratton, who served as New York police commissioner under former Mayor Giuliani in the mid-1990's, is widely credited with a drop in crime during his tenure. He also led the development of the computerized crime mapping system CompStat and was an early practitioner of the "broken windows" theory of crime fighting, where police aggressively pursue even low-level infractions such as turnstile jumping. He later moved to California to head the Los Angeles police department.
The head of the police officers union, Patrick Lynch, called de Blasio's choice "solid." The Center for Constitutional Rights, a legal group that has been combating stop-and-frisk practices in court, said in a statement, "We hope Bratton's appointment is not a signal from de Blasio that the NYPD will be ramping up so-called 'broken windows' policing, surveillance and numbers-driven policing."
One of Bratton's best-known adversaries during his earlier time at the NYPD, the Rev. Al Sharpton, said after the appointment that the two men had warmed to each other in recent years.
"Mr. Bratton knows of my concerns and the concerns of others about racial profiling in stop-and-frisk policing, but at the same time is aware of our desire to continue the decrease of violence and crime in our community," Sharpton said in a statement.