The Takeaway
Former EPA Head: Trump's Budget an 'All Out Assault' on the Environment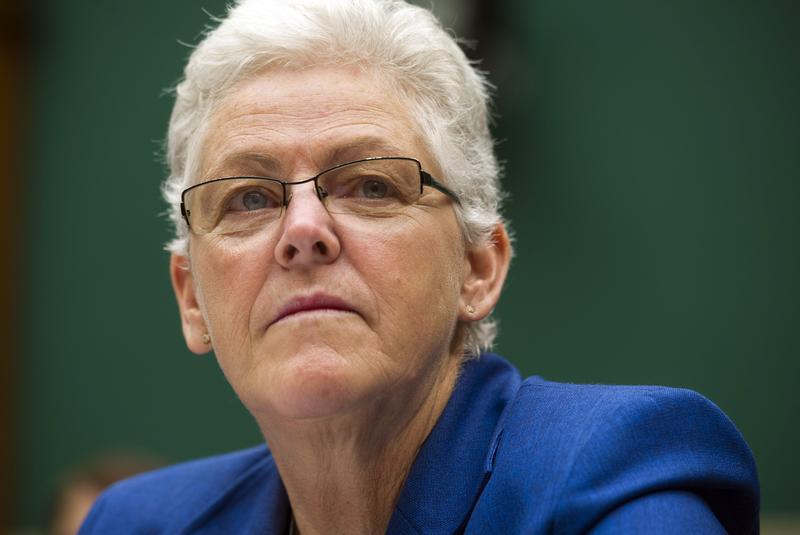 Click on the 'Listen' button above to hear this interview. 
On Thursday, President Donald Trump released his first federal budget — it includes enough policy shockers that even Republicans in Congress say it's dead on arrival.
The "America First" budget boosts military spending by $54 billion. President Trump intends to pay for the spending increase by making huge cuts to domestic programs. As it stands now, about one-third or 31 percent of the Environmental Protection Agency's (EPA) budget has been slashed under the "America First" proposal.
The budget cuts would scrap key environmental regulations introduced by former President Barack Obama, including his signature Clean Power Plan. It also includes cuts to climate change research and international climate change programs.
"Regarding the question of climate change, I think the president was fairly straight forward on that: We're not spending money on that anymore," Mick Mulvaney, director of the Office of Management and Budget, said Thursday. "We consider that to be a waste of your money."
Scott Pruitt, President Trump's choice to lead the EPA, has built a reputation for battling the agency. The former attorney general of Oklahoma sued the EPA several times, challenging regulations on carbon emissions and water pollution. He's also worked closely with the fossil fuel industry, and he is skeptical that carbon dioxide is a primary contributor to global warming.
"I think that measuring with precision human activity on the climate is something very challenging to do, and there's tremendous disagreement about the degree of impact, so no, I would not agree that it's a primary contributor to the global warming that we see," Administrator Pruitt said on CNBC March 9th.
NASA has said that there is scientific consensus that the Earth is warming, and in January it released a report along with the National Oceanic and Atmospheric Administration (NOAA) stating that the "Earth's 2016 surface temperatures were the warmest since modern recordkeeping began in 1880." Additionally on its climate change website, NASA states that the "recent relentless rise in CO2 shows a remarkably constant relationship with fossil-fuel burning."
Gina McCarthy, former EPA administrator from 2013 to 2017, says the president's current plan and the new strategy being employed by the EPA could potentially put millions of Americans at risk.
"This budget is literally and figuratively a scorched-earth budget," McCarthy says. "It really represents an all out assault on clean air, water, and land. You just can't put America first when you put the health of its people and its country last, and that's what this budget really represents."
The president's budget specifically targets Obama's Clean Power Plan, which is currently tied up in court challenges. McCarthy says that justice system should decide the way forward for this "well done rule."
"We're waiting for the courts to take action," she says. "Even if Trump issues an executive order, he can't make the rule go away — the rule continues until another rule takes its place. Hopefully saner heads will prevail, and people will realize that this is good for us, that this is the way the clean energy transition is working, and it's tremendously important not just for our public health and our national security, but it's incredibly important recognition in terms of of where jobs are going and where the economy is heading."
With this budget, McCarthy says that the Trump Administration is signaling to the world that the U.S. is no longer invested in the fight against global climate change.
"At best it's going to be four years of losing ground on something that the world can't afford to lose ground on," she says. "At worst, the United States is going to look like — we'll not just give up a leadership position, but we're going to look like we don't understand the kind of data and science that the rest of the world acknowledges. It's very sad, because the EPA and the science of the United States are the gold standard for the world."
Right now, McCarthy argues the EPA cuts being proposed by the Trump Administration "put public health at significant risk" and "turns the clock back 40 years."  
"It's really hard to believe that they're on an all attack mode of an agency whose sole mission it is to protect human health and the environment," she says.
Click on the 'Listen' button above to hear the full conversation with Gina McCarthy.