A Former EPA Administrator is Worried the New One Will Weaken the Agency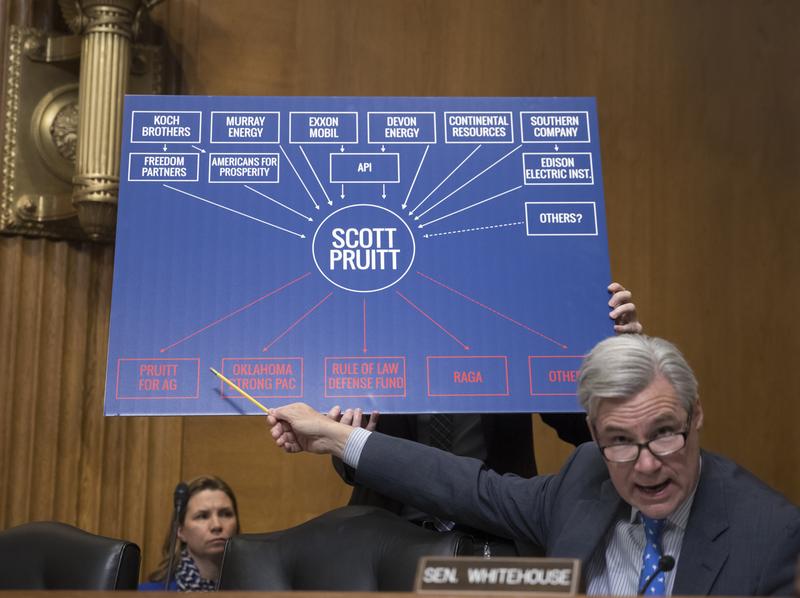 President Trump's pick to lead the Environmental Protection Agency, Scott Pruitt, continues to draw fire from environmentalists — especially now that a court ordered the release of thousands of emails revealing his close ties to the fossil fuel industry during his time as Oklahoma's Attorney General. 
Christine Todd Whitman, former EPA Administrator under George W. Bush from 2001 to 2003, told WNYC's Jami Floyd that she isn't surprised.
"He's from Oklahoma. You wouldn't expect anything less," she said. "It's an oil and gas state and he was an elected representative there."