Former Citicorps Center Is New York's Latest Landmark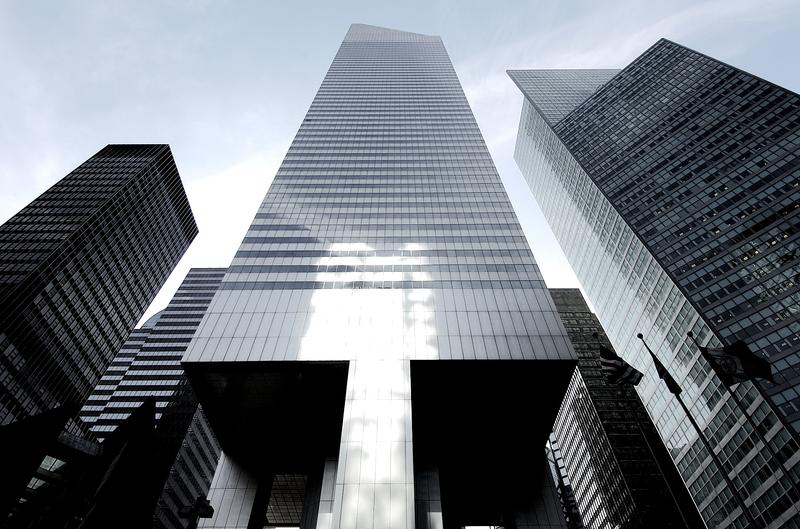 The former Citicorp Center has been added to the city's list of landmarks.
Its 45-degree slanted roof and its base of four stilt-like columns have made the skyscraper into one of the most recognizable sights in the city.
The distinctive architecture came out of necessity. Structural engineer William LeMessurier elevated the base of the building with 114-feet high columns to make room for Saint Peter's Church. The former Saint Peter's had to be demolished to make way for the skyscraper. The church agreed to the plan on the condition that a new structure would be built on the same site.
But was it stable? An undergraduate at the time talked to William LeMessurier's office to say....maybe not. And she was right. 
Happily, Diane Hartley's call (she now heads a real estate consulting firm in Washington, DC) encouraged LeMessurier to make critical changes.
The building was finished in 1977 and formerly housed the headquarters of Citibank. It is now owned by Boston Properties, which renamed the skyscraper as 601 Lexington Avenue in 2009.
The Landmarks Preservation Commission said that this designation brings the total number of individual landmarks in Midtown East to 50.