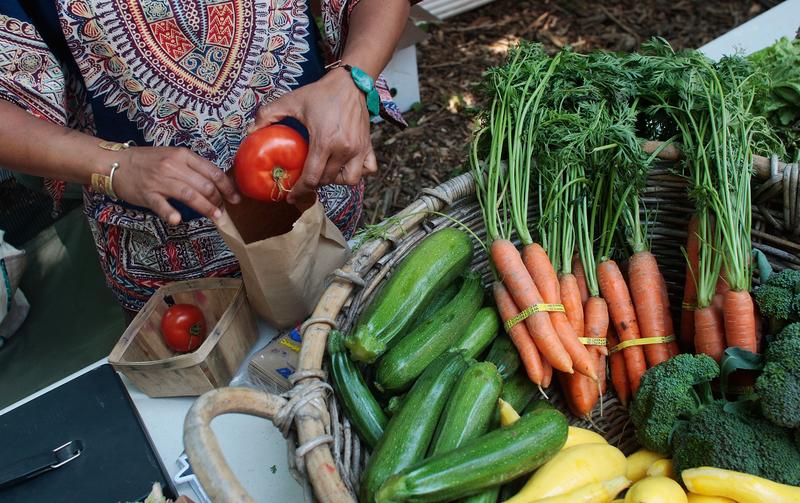 One reason fast food is such an appealing option for so many Americans is because it's often significantly cheaper than fresh, healthy equivalents.  
A new study from the Hamilton Project offers one model of how to change that. After running a series of pilots in Massachusetts, it is calling for a radical overhaul of the SNAP program with a greater focus on healthy food.
By offering food stamp users a rebate of 30 cents for every dollar of fresh fruits and vegetables they purchased, the researchers were able to incentivize food stamp users to eat more vegetables and fruits by a full 25 percent.
Diane Schanzenbach, Associate Professor in the School of Education and Social Policy at Northwestern University authored the study. She joins The Takeaway to discuss her findings and whether this type of study could be used in a broader way.