The Takeaway
Food Banks, Families & Fiscal Assistance: The Faces of America's Hungry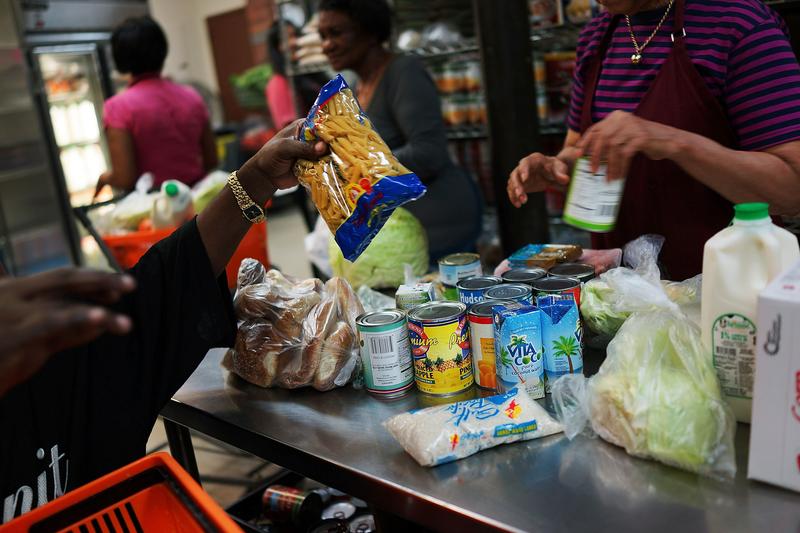 Tax cuts get debated in America, so do debt limits, but the largest cut for the food stamp program in its nearly 50-year history happens without a whimper or a protest.
On November 1 SNAP allocations under President Barack Obama's 2009 stimulus bill ended, trimming food stamp allocations by as much as $36 a month for a family of four. The number of Americans enrolled in food stamps has soared by 70 percent since the economic crisis began in 2008, leaving many to wonder what impact this will have on the 47 million Americans who use food stamps—many of them children.
Though the market rebounded long ago and job numbers are up, for many low income Americans not much has changed since the recession.
Joining The Takeaway is Rafaela Rivera, a 35-year-old home health aid who recently lost her job and experienced cuts to her food stamps on November 1. Rivera has two children and takes care of her disabled husband who is unable to work.
Christopher Bean, the director of Part of the Solution food pantry in the Bronx, New York, explains what impact this will have on his local organization.