The Takeaway
Follow the Money? Trump Donation to Florida AG Raises Questions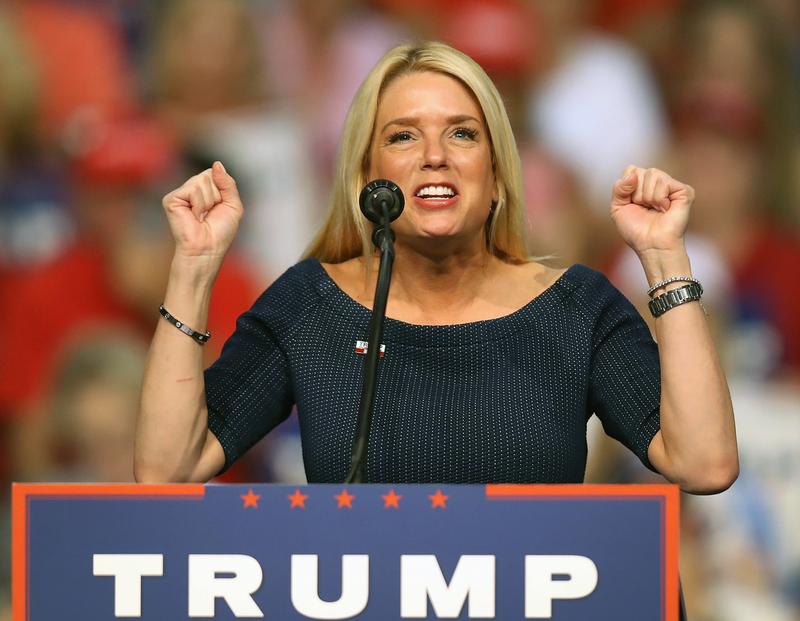 Click on the 'Listen' button above to hear this interview.
Florida Attorney General Pam Bondi, a rising conservative rockstar and Donald Trump supporter, is under fire for taking a $25,000 campaign contribution days before The Orlando Sentinel reported that Bondi was considering joining the New York's attorney general in a lawsuit against Trump University.
Both Trump and Bondi denied the donation had anything to do with the possible lawsuit — Trump later paid a $2,500 tax penalty for the gift.
But was this an improper attempt to manipulate a possible court case? Bill McCollum, Pam Bondi's predecessor in Florida, weighs in.