The Takeaway
Reports Show Trump Campaign in Touch with Russia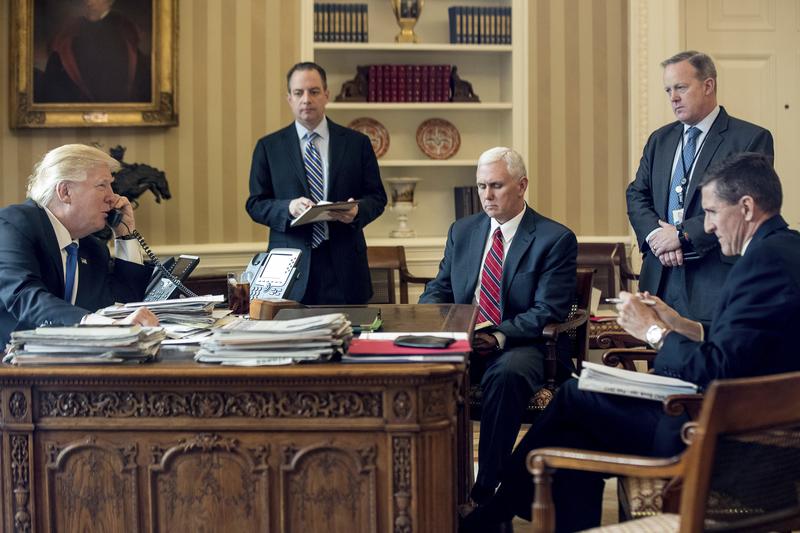 With the resignation of former General Mike Flynn for allegedly misleading officials about his discussions with Russian officials, has come a chorus of leaks now depicting a presidential campaign in touch with senior Russian intelligence officials weeks before the presidential election.
Todd Zwillich, Takeaway Washington correspondent, gives us the latest. 
The New York Times reported that calls and intercepts showed that members of Trump's campaign were repeatedly in touch with senior Russian officials. It also repored that the FBI has examined Roger Stone, a longtime Republican operative who was with the Trump campaign early on. Stone told The Takeaway last month he had no contacts with Russia.
Senator Bob Corker (R-Tenn.) said he hopes that legislators can investigate the connections and "put it behind us." But Sen. Rand Paul (R-Ky.) said investigating the ties would hold up the repeal of Obamacare.